Claire Becker in the Art District of San José del Cabo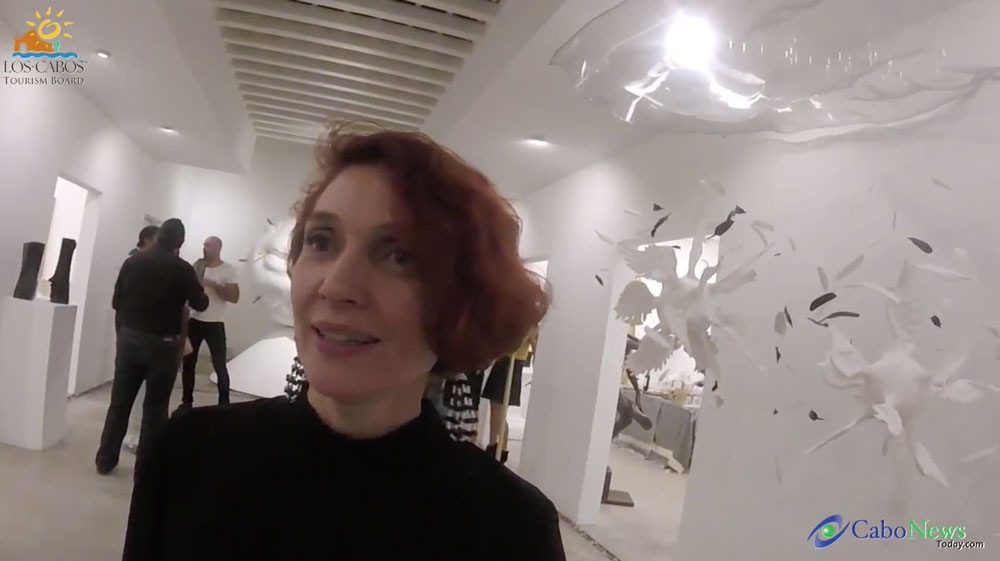 Born in Paris, France and raised in the city of Strasbourg where he studied fine arts, music, theater and dance.
She moved to New York where he works as a visual artist, dancer and ballet teacher while traveling and exhibits his work by the United States, Canada, France and Japan.
Ventures into silver jewelry creating his own line. Performs a number of chess sets and ceramics, was an intern in the curriculum in bronze sculpture techniques.
After his visit to Mexico in 1997, set out in Xalapa, Veracruz and continues to develop his sculptural work, which has been recognized with international awards and scholarships, she has participated in numerous exhibitions, shows and fairs in France, Germany, United States , Canada, Cuba, Chile and Mexico.
In 2009 he participated in the Venice Biennale with a monumental bronze entitled. The air we breathe. That same year he moved to Mexico City, where he established his residence and continued his work. In 2015 it reaches Cabos where he currently presents part of his work at Galeria Corsica, in the arts district of San José del Cabo.
Watxh Video: