Announcing the 2016 Gala de Danza Presentation at Shoppes at Palmilla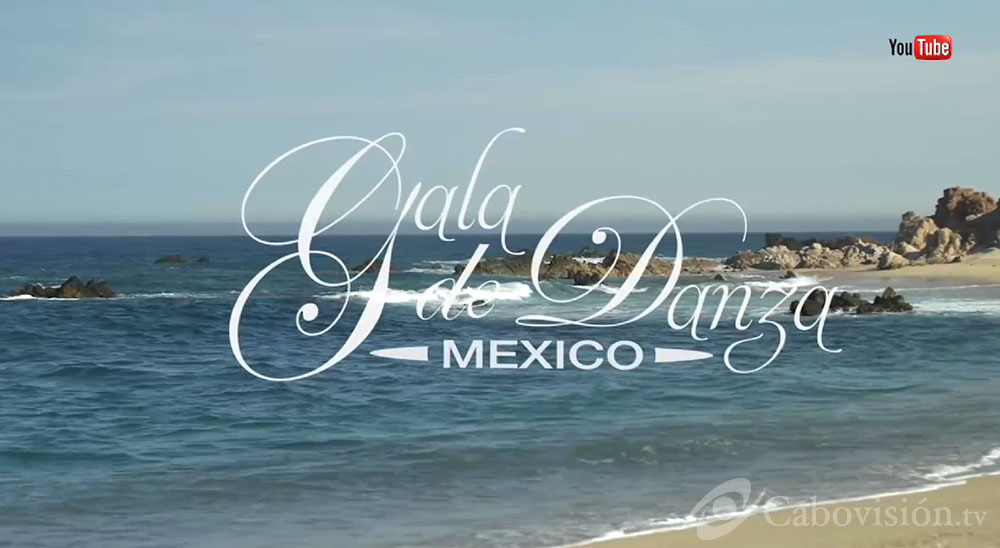 The Shoppes at Pamilla hosted a presentation cocktail announcing the fourth edition of Gala de Danza 2016. This year's spectacular will take place in the Cultural Pavilion of Cabo San Lucas on 3 and 4 June this 2016.
Christina Lyon, founder and artistic director of Gala de Danza and the maestra Lulu Tellez, Assistant Director and founder of the Academy Danza Tellez of San Jose del Cabo, talked about children and young people who are already preparing themselves in the Academy of Lulu Tellez. In their special presentations they focused on each of the different choreographies.
Christina Lyon, Gala de Danza: "one thing that is also very importantthat I like to discuss tonight to, is the wonderful organization and special project that we just have launched along with the Gala de Danza is Danza que da Esperanza, it's 11 very talented, very eager beautiful young children coming to the school, and all these women getting to clases, getting fed getting academics, and they'll be performing here tonight with Mariana, I am so thrill to be part of this wonderful, wonderful community, and thanks to embrace Gala de danza, and I really do hope you all come and join"
Lulú Téllez, Danza Téllez: "Offer our dancers in Mexico, especially in places like this, small provinces, provide opportunities for dancers born as dancers are not left with that in the heart, and is concerned only offer opportunities"
Christina Lyon also talked about the Group of dancers Tellez Academy, who qualified for the finals of an important dance championship to be held in New York, this month.
Christina Lyon, Gala de Danza: "There is something that is important to announce, Danza Tellez went to Cordoba to compete at the GrandPrix, which is a largest classical dance competition in the world, and I am the artistic director of the gala there in New York, wich is in April, but I am very pleased to announce that students from Danza Tellez, are now finalists in the competition going to New York"
It is important to note that Los Cabos Gala de Danza is becoming one of the most important Dance Galas, not only of Mexico, but internationally as well.
Lulú Téllez, Danza Téllez: "We truly one of the best, if not the best gala in the world, have already, as Christina several students who are excelling in the best forums in the world, in the best ecuelas the world and are boys and girls said they ran on our streets and in our schools studied"
A special aspect of this year's Gala de Danza, is a presentation of Mariana Carrillo, the extraordinary dancer in Los Cabos. Also participating as a special guest, ballerina Tiziana Figaredo, a graduate from Danza Tellez, will be presenting a piece of flamenco.
Lulú Téllez, Danza Téllez: "It's a wonderful dancer, he trained with us and has a lot of talent but his passion is the Spanish dance, then she will make us the honor of joining us in Dance Gala on Friday, the fucnión Friday, please join us, is a beauty dancer and worked a lot, trust me"
Christina Lyon, Gala de Danza: "It's a great honor to have you Tiziana, thank you, she's an incredible dancer, I am so proud to be able to invite her to perform in this wonderful Gala, and I think you all be very proud of this beautiful younger woman, she is going to be performing a wonderful Flamenco piece, adding a wonderful Latin spice to the Gala"
This Gala is already regarded as one of the most prestigious events in the world of dance. Gathered here will be the cream de la cream of the most renowned artists of companies including: The Paris Opera Ballet, the Bolshoi, the Ballet of St. Petersburg among others. This combination of great stars of the present, joined by our young stars of the future, insure that the 2016 event will set the standard and be a permanent part of Los Cabos's cultural experience.