The Grand Opening of tienda MAP at Ventanas al Paraiso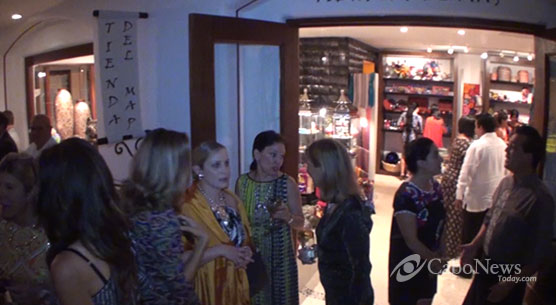 MAP recently opened the door to the public this last past week. Hosting a fantastic cocktail party at Ventanas al Paraiso where the store is located. Open for the public and their guests. At the cocktail party we had the participation of the organizers and promoters of this store.
Why MAP at Ventanas al Paraiso?
Daniel Scott Direct manager for Ventas al Paraiso…" La tienda MAP, is the best art work that will find in all of Mexico"
Whay Los Cabos for MAP store?
Marie Therese Arango Founder and President of MAP… "Because Los Cabos is close to The United States. We need to attract attention to our Mexican artists; we have over 8 million artists threought Mexico. We need to conserve this art! Lets keep our people in Mexico"…
What is the Mission of MAP?
Patricia Silva Director of MAP…Our mission is to preserve our artists and there technics."
This gives the Mexican artist a name and the recognition that they truly deserve. This store offers pieces from all over Mexico. The MAP is a very prestigious museum in Mexico City and the shops have many years supporting Mexican artisans from different states….