Art Exchange Paris - Los Cabos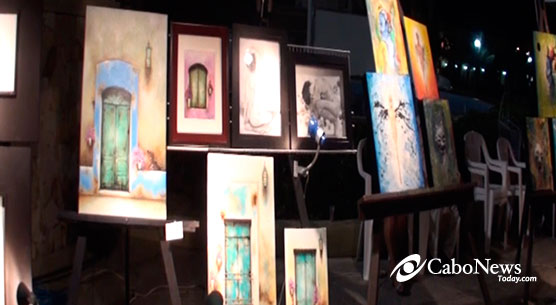 Twenty five artists from France, Spain, and Mexico got together with members of the local Jardin del Arte (Art Garden) at the First Cultural Encounter: Art Exchange Paris-Los Cabos which took place in Plaza Antonio Mijares in San José del Cabo. The exchange displayed 140 works by poets, writers and sculptors and included regional products to promote "Made in Los Cabos."
The traditional ribbon cutting ceremony was headed by Luis Armando Díaz, General Director of Social Development, who was accompanied by Mayor José Antonio Agúndez Montaño.
The Director stated: "The international projection that has come about with this cultural exchange gives these artists the opportunity to show their exceptional talent." He added: "It makes us proud to welcome them to our municipality of Los Cabos."
Bernard Laureau, writer and member of the French Delegation, thanked everyone for the warm reception and hospitality of the people of Los Cabos and reiterated his desire to continue working together for the enrichment of art through cultural diversity. He also stated that "I come from Burgundy, France and it's an honor to be here in this exposition for art and artists."
Lucy Cruz: "You can find everything to do with art. You can find sculptures, paintings and poetry. It's amazing how well the community responds to these types of events."
In the end, the Government of Los Cabos handed out awards to the invited artists for their help in making the First Cultural Encounter possible.