Los Cabos News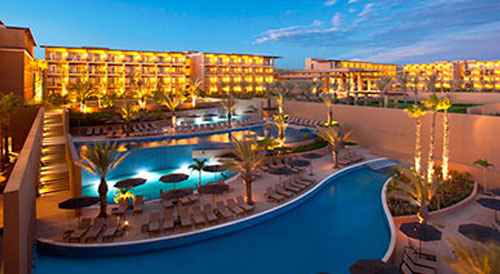 Los Cabos is buzzing: the destination has experienced unprecedented growth within the last year and its portfolio of luxury properties continues to expand. With direct flights available from a growing number of U.S. cities, Los Cabos is now more accessible than ever. If your February is synonymous with winter storms, our guaranteed 350-days of sun beg to differ.
In the following articles, you'll learn more about several of the destination's upcoming cultural and culinary options, the half marathon- just in time to recommit to that New Year Resolution-, new openings and the annual Jazz Weekend Festival.

Cabo News & Updates
Cabo is gearing up for a big year. With over 15,000 current hotel rooms and 3,000 on the pipeline, up to 518 flights a week from U.S., Canada and Mexican airports and new flights from O.C, Houston, New York and D.C., the destination welcomed 2016 in full swing.
One of the latest luxury resorts to come to Los Cabos is the JW Marriott Los Cabos Beach and Resort Spa. The Olson Kundig-designed 299-room beach front resort features a 21,000 square foot spa, a modern- day temazcal and chef Thierry Blouet's Cafe des Artistes. The Griffin Club, a 45-room boutique hotel within the resort, offers its own beach, pool, butler and chef and movie theater.
Other projects include the upcoming Rancho San Lucas, an exclusive planned resort community developed by Solmar Group, a 200-room Nobu Hotel, a Hard Rock Hotel, a Montage hotel, a Le Blanc Spa Resort, Solaz Resort and a Villa Valencia, among others slated for 2017. Los Cabos will also welcome two additional designer golf courses solidifying its position as world-class golf destination.
Upcoming Events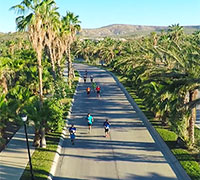 February 7, 2016
Half Marathon "Run Cabo"
Running in paradise is the easiest way to describe the Los Cabos Half Marathon, nearly 13 miles (21.097) of vibrant scenery beginning at the San Jose del Cabo historical downtown and running through the hotel area and the Puerto Los Cabos Marina. Although mostly flat, the route includes two short slopes that create an exciting challenge, even for the most experienced runners.
loscaboshalfmarathon.com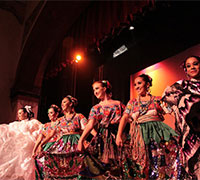 February 6-13, 2016
Todos Santos Art Festival
Local and international talent will color the town of Todos Santos during the annual Todos Santos Art Festival. The festival features folk dancers and music, traditional delights like Mexican elote and tamales, and an array of sculptures, paintings, traditional Mexican crafts and jewelry.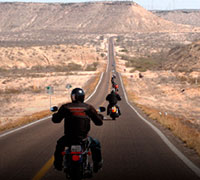 February 24-28, 2016
XVII Rally National Hog Los Cabos Loreto- Harley Davidson
The 17th edition of the Rally National Hog will take place during the last week of February running through the towns of Cabos San Lucas, La Paz, Lopez Mateos, San Javier, Loreto and Mulege. Registration will begin in Los Cabos with a tour of "The Arch" and a welcome fiesta.
bajahogrally.com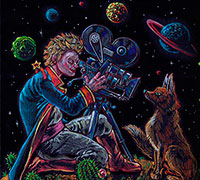 March 16-22, 2016
Todos Santos Film Festival
Founded in 2004 and born to cultivate the art of filmmaking in the Magic Town of Todos Santos, the Todos Santos Film Festival will celebrate its new edition this upcoming March 16-22. This event brings together a terrific selection of feature films, documentaries and shorts from all over Mexico and Latin America and is visited by well-known directors from all over the world.
todossantoscine.org
What to do this season?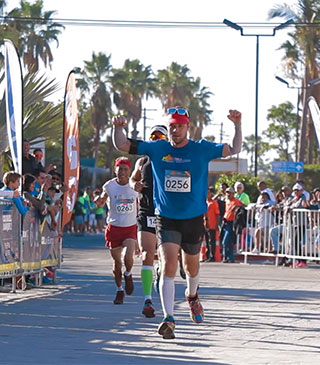 February 7th will fill Los Cabos with running enthusiasts from all over the world as the destination welcomes its annual Half Marathon.

Offering 21.097 kilometers of vibrant scenery, the route will take participants from the historic downtown of San Jose del Cabo, through the Paseo San Jose (hotel area) and the breathtaking Puerto Los Cabos Marina, ending in Plaza Mijares, downtown San Jose del Cabo.

The route, although mostly flat, provides challenging hills that will defy even seasoned runners. 5K and 5K Kidz routes were also designed making this an event for all ages and fitness levels.
Participants can currently register online and at the Fitness Expo on February 6. This year's edition of the Half Marathon will support local foundations tending to a variety of causes.
Did you know...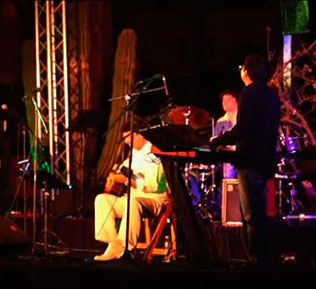 For three consecutive years, San Jose del Cabo has gathered a lineup of talented jazz musicians under one venue to celebrate its annual Jazz Weekend.

On its 4th year, the event will be "all that jazz" and more with crafts by local artisans, gastronomic options and a series of live concerts performed by the likes of Tito Rodriguez Jazz Trio, Randy Lynch, Grove Machine, Los Twins and more.
The event will take place at, Plaza del Pescador the weekend of February 12th and 13th from 5:00 p.m. to 11:00 p.m.
The San Jose Jazz weekend aims to promote local talent and cultural happenings in the charming town of San Jose.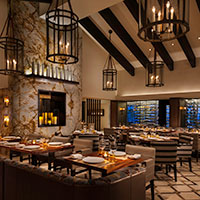 Seared at One&Only Palmilla
The hotel's sleek Jean-Georges Vongerichten steakhouse boasts an extensive menu of seafood, featuring Hamachi sashimi, chilled seafood and the day's fresh catch; 15 high-quality cuts, including Wagyu A5 and Kobe; and one of Mexico's most comprehensive wine lists. For more information, visit: oneandonlyresorts.com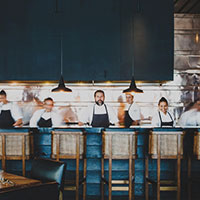 Manta at The Cape, The Thompson Hotel
Chef Enrique Olvera brought his expertise to The Cape with the opening of Manta. The restaurant's popularity has soared due to its unique, chic atmosphere and dishes that combine Olvera's Pan-Pacific influences with traditional Mexican ingredients- reflecting a mix of modern elements with regional techniques a style that he describes as "comfort seafood."
thompsonhotels.com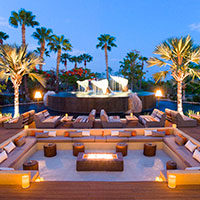 Toro Latin Kitchen and Bar by Richard Sandoval
Toro brings to Los Cabos a masterful mix of Pan Latin cuisine with Japanese and Chinese influences. The restaurant, overlooking the surroundings of Punta Ballena, features ceviches, hand-crafted cocktails, tacos and main dishes including the achiote BBQ Atlantic salmon and Miso BBQ Escolar fish. richardsandoval.com