Cabo News & Updates August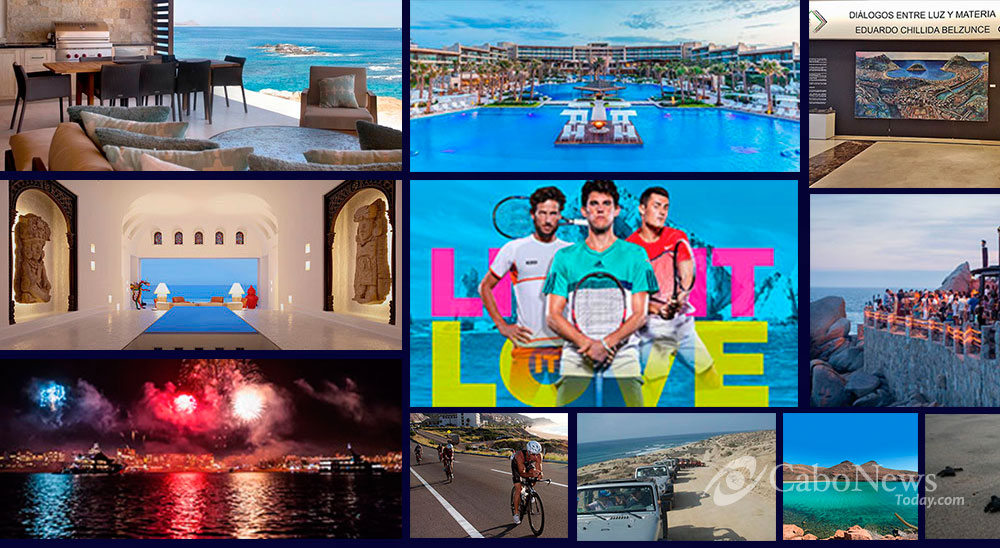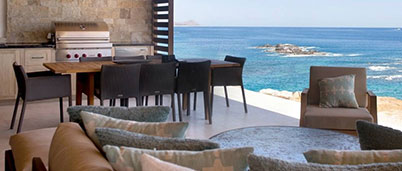 VieVage Los Cabos recently announced that it will be changing its name to Chileno Bay Resort & Residences, Los Cabos by Auberge Resorts Collection. The property will bring a new modern luxury experience to one of Los Cabos' only swimmable beaches, with beautifully appointed guest rooms, contemporary design and exceptional service. The resort is scheduled to open in December 2016.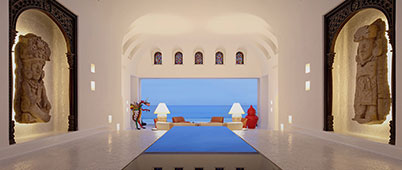 Las Ventanas al Paraiso, a Rosewood Resort, debuted its new Ty Warner Mansion on June 28. The exclusive beachfront mansion, encompassing 28,000 square feet, offers the ultimate seclusion and sweeping panoramic views of the Sea of Cortes. Created by the renowned architect Jorge Torres with interiors by Robert Couturier, the villa boasts dual ocean view master suites, a 328-foot beachfront infinity pool, tequila library, hacienda-style kitchen, a cinema room and more.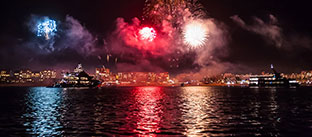 U.S. travelers had a chance to celebrate Independence Day Baja-style with a spectacular fireworks display over Medano Beach in Cabo San Lucas. Travelers enjoyed celebrations at local bars and restaurants, which offered red, white and blue-themed holiday specials throughout the day.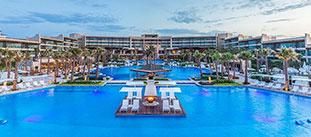 The Grand Mayan Hotel, Los Cabos officially opened its Gourmet Market in July.
Mark Your Calendars

ATP 250 Los Cabos Mexican Tennis Open August 8-13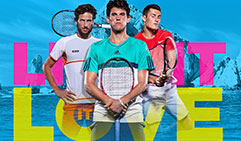 The Los Cabos Mexican Tennis Open is part of the Pegaso Group and the ATP World Tour circuit. The tournament will be hosted August 8-13, and headquartered at the Delmar International School and Sheraton Grand Los Cabos, Hacienda del Mar. Tickets can be purchased through Ticketmaster and at the box office the day of the event.
For more information, visit www.abiertoloscabos.com
8th Trend Avenue Exhibition, Eduardo Chillida Belzunce July 7 - Sept. 7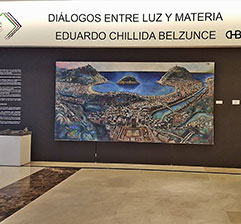 Los Cabos has spent many years putting forth efforts to support the development of art through permanent exhibitions in San Jose del Cabo's Art District and Cabo San Lucas's Tendencia Avenue. Traveling exhibitions are also hosted in many of the region's hotels with great success. This year's exhibit will feature work from Eduardo Chillida Belzunce and continues the destination's support of the arts through a 60 day installation that will be open to the public at Luxury Avenue, Tendencia Avenue.
For more information, contact
This email address is being protected from spambots. You need JavaScript enabled to view it. https://www.facebook.com/EduardoChillidaBelzunce
 
The Art of Taste, a Food & Wine Festival Oct. 26-30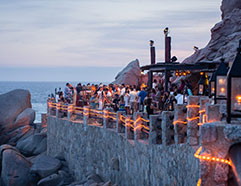 Epicurean adventurers won't want to miss The Resort at Pedregal's annual The Art of Taste, a Food & Wine Festival, taking place this fall. The exclusive four-day event features cooking demonstrations with internationally recognized chefs, tequila seminars with mixologists, one-of-a-kind dining experiences and wine tastings with renowned wine makers.
For more information visit
www.theresortatpedregal.com/diningsite/festival-2016/pastfestivals

Ironman & Ironman 70.3 Los Cabos Oct. 30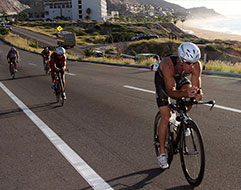 Los Cabos will play host to two Ironman competitions in the fall: Ironman and Ironman 70.3. The events, which will take place on Oct. 30, will feature a 2.4-mile swim starting at Playa Palmilla, followed by a 112-mile bike ride along the Tourist Corridor between San Jose del Cabo and Cabo San Lucas and a 26.2-mile run though the village streets, hotel zone and Puerto Los Cabos; the race will end in front of City Hall in San Jose del Cabo. The Ironman 70.3 competition will follow the same route, with athletes completing only half of the distances.
For more information visit www.ironmanloscabos.com


Cabo This Season


Turtle Season in Los Cabos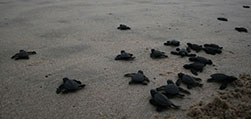 The Sea of Cortes and Baja California Peninsula are home to five species of sea turtles: Hawksbill, Loggerhead, Leatherback, Green Turtle and Olive Ridley. Each year, from late August to early December, an abundance of sea turtles come home to lay their eggs. Tourists visiting the region during this time can take part in the conservation of these endangered species, and release their very own hatchling (baby turtles) into the sea.


Jeep Tour in Cabo Pulmo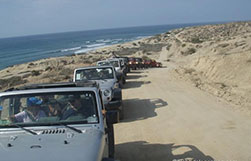 Known as "the world's most robust and healthy marine reserve," Cabo Pulmo is home to 300 species of fish, 200 species of marine invertebrates, five species of sea turtles, sharks, whales and other marine mammals. With High Tide Sea Expedition's Cabo Pulmo Jeep Tour, travelers can explore Los Cabos' mountainous trails in a Jeep 4x4, with stops at the quaint fishing village and Playa Arbolitos in the National Park of Cabo Pulmo, followed by a snorkeling adventure in the Sea of Cortes. For more information visit www.hightideloscabos.com


Did You Know?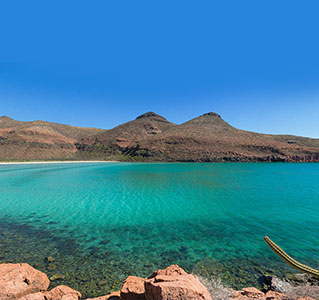 Named by the famous explorer Jacques Cousteau as the "natural aquarium of the world," the Sea of Cortes expands across 700 miles and is protected by the lands in Baja California, Mexico.
The Sea of Cortes is the richest body of water on the entire planet, and noted as one of the youngest seas in the world (around five million years old). The diverse sea houses over 900 varieties of fish and more than 2,000 species of marine invertebrates. It is home to numerous species that are only found within its waters.
To explore the depths of this rich sea, begin your adventure by sailing to Espiritu Santo Island through numerous pristine beaches, crystal clear waters and stunning marine life. It stops at the impressive beach of Partida Island, which is considered the most beautiful beach in all of Mexico and named one of the 12 best beaches in the world by Traveler Magazine. For more information visit www.cabo-adventures.com/es/tours/sea-of-cortes-adventure


Culinary Corner
Petit Masala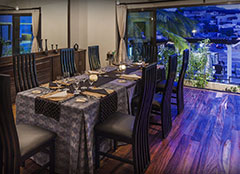 Petit Masala, located in San Jose del Cabo, brings the flavors of India to the sunny Baja Peninsula. The restaurant serves a variety of savory Indian dishes, freshly prepared with local ingredients and spices such as cardamom, cinnamon, cumin and coriander.
Jose Maria Morelos Centro 23400 San José del Cabo - Art District, 23400 San José del Cabo, B.C.S., Mexico
For more information visit
www.petitmasala.com
La Casa De Don Rodrigo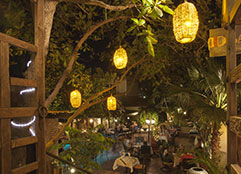 Culinary enthusiasts won't want to pass up a meal at La Casa de Don Rodrigo, an organic farm-to-table restaurant serving up fine cuisine in a rustic outdoor setting. The restaurant is located in an antique house built in 1907, and is steps away from the historic main square in downtown San Jose del Cabo. The restaurant's vintage bohemian feel is paired with organic local cuisine fused with traditional international recipes.
Calle Boulevard Antonio Mijares 29, Centro, 23400 San José del Cabo, B.C.S., Mexico
For more information visit
http://donrodrigo.andeu.com

Casianos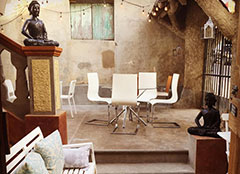 With locations in Cabo San Lucas and Riviera Nayarit, Casianos brings a unique dining concept to the Baja peninsula. The restaurant is the brainchild of Mexican chef Casiano Reyes, where he serves up his signature "spontaneous cuisine," a concept that originated from the desire to not be constrained by ingredients on a menu that are not always at their prime, or are of a lesser quality. All ingredients are handpicked by Reyes himself and incorporated into an exquisite three- or five-course tasting, offering a unique dining experience each and every time.
Manuel Doblado Local B3, Centro, 23444 San José del Cabo, B.C.S., Mexico Paseo Mar de Cortes, entre Paseo Finisterra y Paseo de Las Misiones Col. Club de Golf Fonatur. San Jose del Cabo.
For more information visit:
www.casianos.com