Cabo News & Updates November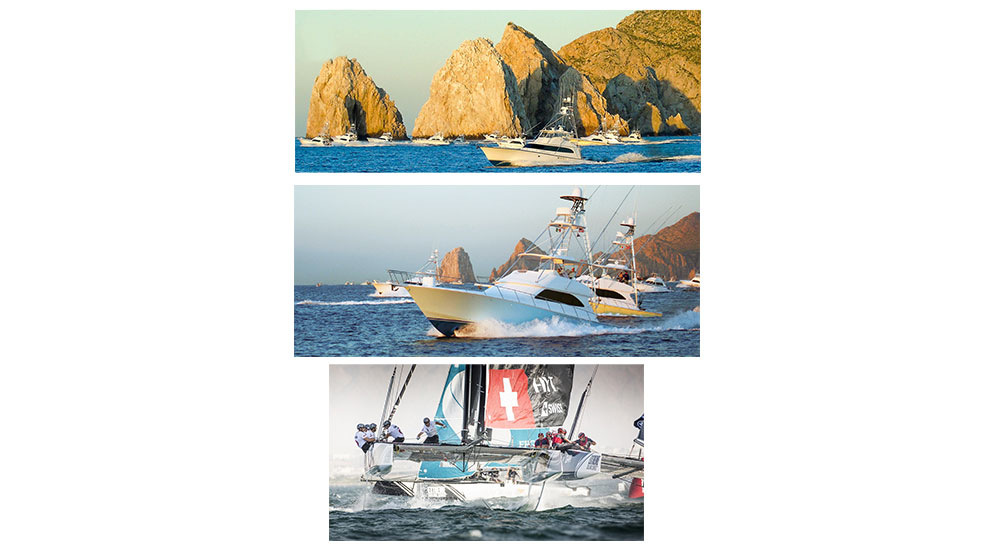 It's all about sun, sand and adventure during November in Los Cabos. The beautiful weather allows for travelers to take full advantage of the southernmost tip of the Baja Peninsula's unique landscapes.
The destination's awe-inspiring desert backdrop, framed by the Sierra de la Laguna mountain range and surrounded by the Sea of Cortez and Pacific Ocean, create endless adventures for travelers. Sport fishing, golfing, scuba diving and many more activities can fill your days during this beautiful time of the year on "Land's End."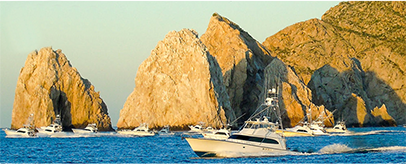 This year's 18th annual Los Cabos Billfish Tournament took place from October 11-15, where a fleet of 37 boats fished for three days. The fleet released 95 video verified billfish, consisting of 56 blues, 36 stripes, and three blacks. Only one team could take home first place, and this year's winner was Team Pangalisa who weighed in a 378-pound black marlin on day two. The winning team, which consisted of Mike Hennessy, Gonzalo Castillo, John Domanic, Phillip Davis and Alfredo Castillo, earned the top spot with a prize of $84,650 and an invitation to the Offshore World Championship.
www.loscabostournaments.com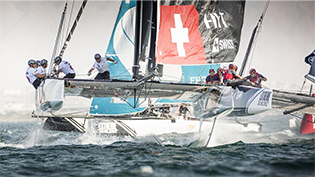 Looking ahead to 2017, The Extreme Sailing Series will be making its way back to America for the first time in six years and will be hosted in Los Cabos. The 2017 Extreme Sailing Series will start in Muscat, Oman from March 8-11, then move to the Chinese Olympic sailing city of Qingdao from April 28-May 1, followed by the Madeira Islands from June 29-July 2. San Diego will make its debut from October 19-22, with the season finale being staged in Los Cabos from November 30-December 1.
For more information, visit
www.extremesailingseries.com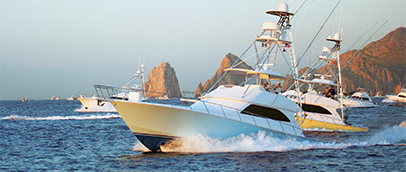 Following the Billfish tournament, Los Cabos hosted the annual Bisbee's Offshore & Bisbee's Black & Blue tournaments from October 14-16 and 18-22. This year's tournaments marked the 36th edition of the annual event, and had over 150 teams competing for millions of dollars in prize money. The offshore competition concluded with a banquet at the Maria Corona Restaurant in old town Cabo, where 108 teams were given $772,000 in overall prize money. The Bisbees Black & Blue was a huge success with an overall of $3,511,900 at stake for the 121 boats competing. Angler Julio Fernandez and his Quiteña team claimed the biggest share, winning $2,183,000 after landing the largest fish of the week.
For more information on results and winning teams, visit 
www.bisbees.com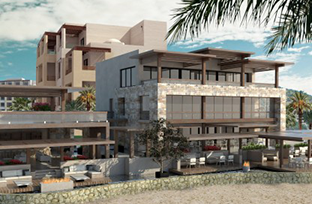 Pueblo Bonito Pacifica Golf & Spa Resort, the most premium hotel product in the Pueblo Bonito Resorts portfolio is proudly awaiting the opening of its new project The Towers at Pacifica. Set to unveil December 22, 2016, the multi-million-dollar project will debut three new structures featuring distinct accommodations, enhanced amenities and first-class personalized services. The Towers at Pacifica will offer unparalleled, relaxed elegance with every in-room detail. From the modern and warm décor, to hand-picked design touches and personalized 24-hour British Butler Institute-certified butler service. The new towers will also provide elevated dining experiences via a new gourmet restaurant concept, beachfront bar & lounge and exclusive VIP Towers Lounge; all set in an unforgettable luxury oasis just steps away from the beautiful Pacific Ocean. For more information, visit
www.pueblobonito.com


With 1,500 athletes from 41 countries on Sunday October 30th, It was held with great success the 4th edition of Ironman and the 2nd edition of Ironman 70.3 Los Cabos 2016. The winner on the Ironman Men´s category was for Luis Fernando Pelcastre from México, Women´s podium was for Samantha Mazer from USA; the winner on the men´s category 70.3 Ironman was for Mauricio Méndez from México, women´s category was for Angela Naeth from Canada. Congratulations to all the winners and participants. For more information, visit www.ironmanloscabos.com

MARK YOUR CALENDARS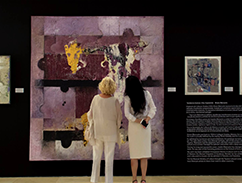 9TH TREND AVENUE EXHIBITION, ALVARO BLANCARTE OCT. 19- JAN. 17, 2017

With all the activities and dining options in Los Cabos, art can sometimes be way down on the list of things to do. Here are some reasons to add it to your next visit. Inspiration is always trending in this place. There is a unique variety of multidisciplinary artists and galleries in Los Cabos. It is a must destination for art lovers and ideal for anyone who wants to take a different route to discover and probably even talk to new artists. Visit the Art work of Alvaro Blancarte, a Mexican artist from Culiacan, Sinaloa at Tendencia Avenue everyday form 11am to 9pm. Currently exhibition available through January 17th, 2017. For more information, contact
This email address is being protected from spambots. You need JavaScript enabled to view it.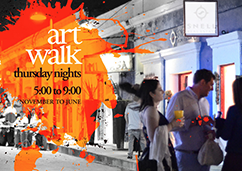 SAN JOSÉ DEL CABO ART WALK, THURSDAY'S BEGINNING OCT. 27

The San José del Cabo Art Walk is back for another exciting season! Beginning Thursday, October 27th, the popular weekly event will be held every Thursday evening from 5:00 to 9:00 p.m. through June. The Art Walk, created by the Gallery District Association, allows tourists and locals alike to explore the color-filled streets of San José del Cabo. During this time, the main street of Obregon is a pedestrian-only zone, so visitors can enjoy an evening stroll through the area and visit various art galleries, sip on wine and dine at local restaurants. Special gallery offerings such as "artist in attendance" or openings of new exhibitions will often be held during the Art Walk. For more information, visit http://www.artcabo.com/art-walk.html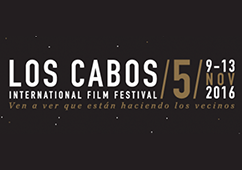 LOS CABOS FILM FESTIVAL, NOV. 9-13

Roll out the red carpet...this November, Los Cabos will welcome the fifth Los Cabos International Film Festival! The festival is among the rankings of Sundance and Cannes, showcasing films from Mexico, Canada and the United States. This star-studded affair achieved record attendance in 2015, and 2016 is predicted to be the best received year yet. The festival will present the best talent in Mexico and Latin America to the North American market. The official selection of films includes nine films originating or co-produced by Mexico, the United States and Canada, and six films from Mexico, the majority of which were supported by the Gabriel Figueroa Film Fund. This year's celebrity headliners include "Jackie," directed by Chilean Pablo Larraín and portrayed by Natalie Portman, and "Captain Fantastic," director Matt Ross and actress Annalise Basso will attend as special guests.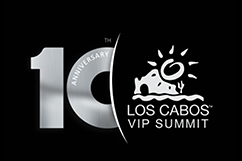 LOS CABOS VIP SUMMIT, NOV. 14-17

The Los Cabos Tourism Board will hold its 10th edition of the Los Cabos VIP Summit from Nov. 14-17 at the Sheraton Grand Los Cabos Hacienda del Mar. The four-day event will allow travel professionals from across the globe to gather and learn about the latest developments and successes of the Baja destination through one-on-one meetings with hotel partners, panels & discussions highlighting the latest travel trends in Los Cabos, site inspections at hotel properties throughout the destination and exclusive networking events. For more information, visit www.loscabosvipsummit.com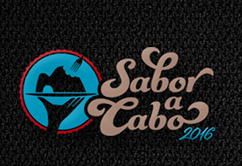 SABOR A CABO, DEC. 4-10

The annual Sabor a Cabo is a highly anticipated International Gastronomy & Wine Event in Los Cabos. The event brings together top chefs and features highly innovative selections of wines from the region. The festival was started in 2005 by CANIRAC Los Cabos, the national chamber of restaurants in the region, and benefits local institutions and charities such as the Firefighters or the Red Cross. This year's event will feature some of Los Cabos' top chefs including Angel Carbajal of Nick-San, Jesus Castro of Edith's and Enrique Silva of Huerta Los Tamarindos. For more information, visit www.saboracabo.mx

CABO THIS SEASON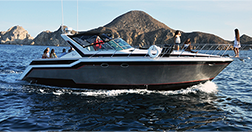 PRIVATE SUNSET YACHT TOUR
What better way to experience the Sea of Cortes than with a private sunset yacht tour of Los Cabos. Discover what Mi Dharma has to offer aboard an exclusive and luxurious 46-foot yacht tour of the region. Enjoy enchanting sunsets, views of the iconic Arch, and watch as communities of sea lions and majestic whales swim by. 
For more information, visit
www.midharma.com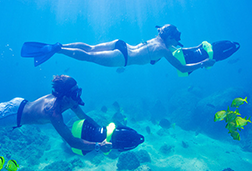 SNORKELING & SEA ADVENTURE 

Join the most complete snorkeling tour and discover why the famed ocean explorer Jacques Cousteau called the waters around Cabo "the world's aquarium." The tour takes you beyond the hotel zone to secluded coves and isolated beaches for the ultimate snorkeling excursion. It's the only snorkeling tour in Cabo San Lucas combining power snorkeling, stand-up paddle boarding, kayaking and a comfortable, Apex high-speed boat ride.
For more information, visit 
www.cabo-adventures.com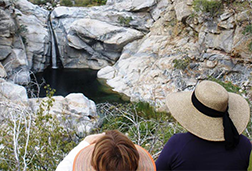 FOX CANYON HIKING WITH HIGH TIDE LOS CABOS 

Hike along the mountains and a river, and take in the beautiful vegetation, waterfalls and water slides in Los Cabos. Just an hour drive from Cabo San Lucas you'll discover the beautiful oasis in the middle of the desert that is Fox Canyon. Start with a downhill hike, then swim through the natural pool nested at the base of the waterfall. Guides will take you through the scenic and informative walk that ends with a lunch at one of the destination's top restaurants. For more information, visit 
www.hightideloscabos.com/hikefoxcanyon.html
DID YOU KNOW?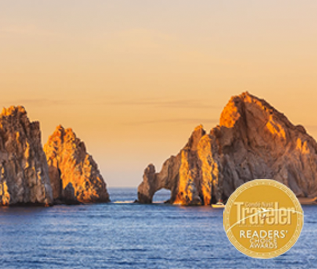 The prestigious 29th annual Condé Nast Traveler's Reader's Choice Awards honored 14 Los Cabos hotels and resorts. Receiving the most prestigious award within the destination was The Cape, a Thompson Hotel that was named number 16 among "The 50 Best Resorts in the World." Conde Nast Traveler's Reader's Choice Awards also ranked 14 of Los Cabos' hotels and resorts among the top 25 best resorts in western Mexico: The Cape, A Thompson Hotel (ranked #2), The Resort at Pedregal (ranked #3), Pueblo Bonito Sunset Beach Golf & Spa Resort (ranked #6), Las Ventanas al Paraiso, Rosewood (ranked #8), Esperanza, an Auberge Resort (ranked #9), Pueblo Bonito Pacifica Golf & Spa Resort (ranked #11), Marquis Los Cabos Resort & Spa (ranked #12), Grand Solmar Land's End Resort & Spa (ranked #13), Hacienda Encantada Resort & Spa (ranked #15), One & Only Palmilla (ranked #17), Pueblo Bonito Rose Resort & Spa (ranked #18), Pueblo Bonito Los Cabos Beach Resort (ranked #20), Playa Grande Resort & Grand Spa (ranked #23), Sheraton Grand Los Cabos Hacienda Del Mar (raked #25). Over 300,000 readers – nearly twice as many as last year – cast their votes for 7,394 hotels and resorts in this year's competition.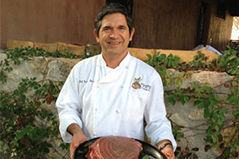 CULINARY CORNER

HUERTA LOS TAMARINDOS
For a hands-on dining experience, travelers can visit Huerta Los Tamarindos and receive private tours of their grounds and cooking lessons. Visitors can sift through the on-site farm to gather ingredients and cook up their very own four-course meal with the help of one of the talented chefs. The location also has an on-site restaurant where guests can enjoy genuine, local recipes made from the farm's fresh ingredients. Huerta Los Tamarindos was founded by Chef Enrique Silva, a Mexico native who purchased the home and accompanying farmland years ago. 

Calle Lás Ánimas s/n, Animas Bajas, 23407 San José del Cabo, B.C.S., Mexico. 

For more information visit 
huertalostamarindos.com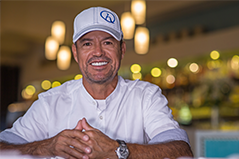 NICK-SAN
With locations in the heart of Cabo San Lucas, Nick-San offers diners an innovative take on Japanese cuisine. Lead by culinary visionary Executive Chef Angel Carbajal, the restaurant serves up an array of Asian-inspired entrees, such as a curried sashimi salad and octopus sunomono, in a modern, warm atmosphere. 

Blvd. Marina lote 10 local 2, Centro, 23450 Cabo San Lucas, B.C.S., Mexico. 

Carr. Transp. KM 27.6, Palmilla, San Jose del Cabo, BCS, 23406 San José del Cabo, Baja California Sur, Mexico. 

For more information visit 
www.nicksan.com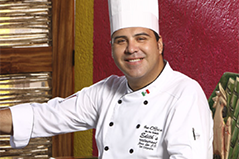 EDITH'S
Nestled on Cabo San Lucas' buzzing Medano Beach, Edith's serves up a taste of Baja cuisine with a Guerreran flair. Helmed by Executive Chef Jesús Castro, the restaurant pairs spectacular views of The Arch paired with a regional fusion of quality beef, fresh caught seafood and locally-sourced ingredients. Diners can indulge in favorites such as the Chile Poblano and hand-made tortillas while enjoying the small intimate atmosphere with candlelights and palapas on the beach. 

Camino a Playa El Medano S/N, El Medano, 23410 Cabo San Lucas, BCS, Mexico. 

For more information visit
www.edithscabo.com