Welcome to Cabo News Today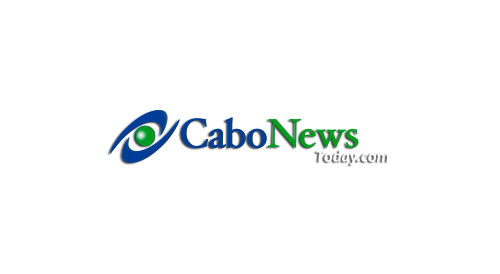 Latitudes, by Jerry R. Landress
"Latitudes" is a place where I will share experiences, ideas, concerns, and learn more about this amazing destination. My personal goal is to act as a catalyst for an ongoing dialogue with the common denominator always being Los Cabos and Baja Sur.
I am certainly no expert in every facet of this increasingly complex destination, but what I do have is a long history with the region and a career background that has provided me with the opportunity see the world from a professional tourism perspective. My first trip to Baja was in 1964 in an old Ford pickup with a bad third gear. We loaded up a Ted Williams fiber glass boat, an eight-horse outboard, several coolers, and headed south from LA straight for Bahia de Los Angeles. We registered about 137% on the "dumb" meter. After four days on the road and sea, we had to return because we had managed to fill every cooler we had with yellowtail, Dorado, and sea bass filets. Needless to say I was "hooked".
Try envisioning "Los Cabos" in the mid 70's, a time when it was only the name given to a FONATUR master- planned tourism destination concept. There was no "Los Cabos". At the time, there was San Jose Del Cabo and Cabo San Lucas with a rough two-lane road connecting the two sister towns. It was an adventure to make the drive. You saw more cows, horses and burros than apposing head lights. The major hotel population for international tourists was equally sparse. In San Jose, there was the Presidente and then really nothing until you reached the original Palmilla – before air conditioning, TV, phones, faxes, spas, and golf. It was a true oasis of serenity. The corridor didn't exist as an "area". There was only the Hotel Cabo San Lucas. Their bar at five o'clock looked like the cafeteria on a Hollywood movie lot. I never visited it at that time of day without seeing a familiar face from either TV or the silver screen. In San Lucas, there was the Hacienda Beach, Solmar and the newly opened Finesterra. The marina was only a dream at the time. Names like Rodriguez, Parr, Bulnes, and Coppola were openly recognized as the area's council of elders and other investors soon followed.
Needless to say, a few things have changed. Los Cabos now offers visitors more than 14,000 hotel rooms, ranging from globally recognized ultra-luxury resorts to a variety of great properties for the budget minded. Los Cabos has gone from a single 9-hole public golf course in San Jose del Cabo to over a dozen championship courses currently open or in the late stages of development. The area now has two world class marinas and a third coming soon in Cabo Riviera. The word "spa" was not even a part of Los Cabos conversation a few years ago and now Los Cabos is arguably the spa capitol of western North America. The new culture center in Cabo San Lucas and the Convention Center in San Jose are now available for both international conferences (the Los Cabos Convention Center hosted the G20 in 2012) and local performances and concerts. And by the way…the fishing and diving are still world class.
This amazing destination success story did not come without a great deal of risk to the investors and to the community. The challenge now is where do we go from here? How do we manage the difficult balance between the natural attraction of the region and the commercial reality? The natural beauty, bountiful seas, the incredible beaches, and perfect weather are the reasons why people want to visit and live here. To me that is the task ahead starts with understanding that the entire area has one industry…tourism. Over the next few weeks I want to explore several topics that will set the foundation for all future installments of "Latitudes". Next week I will explore the "Islands of Los Cabos"
JRL