International renowned Chef Enrique Olvera in Los Cabos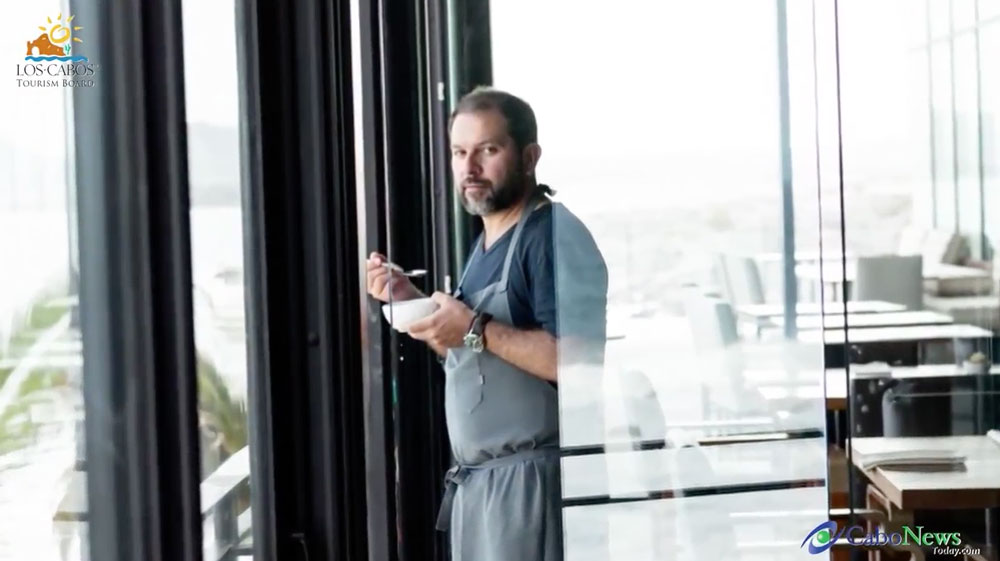 A graduate of the Culinary Institute of America in New York, is an icon of Mexican cuisine, creative style has led him to position itself as one of the 10 most promising world cuisine chefs. In 2000 he opened in Mexico City the "Pujol" restaurant, one of the top 50 restaurants in the world and third in Latin America, according to the San Pellegrino list.
Olvera property also features a gourmet sandwiches called "Eno" two branches in Mexico City. It is also responsible for advising the Hotel Matilda in San Miguel de Allende as future plans is open a seafood restaurant in Playa del Carmen, Mexico.
It was named "Chef of the Year" in 2004 by tasters; "Young Restaurateur Award in 2005 and 2007 by the CANIRAC, one of the 30 Mexican talents in 2009 Expansion; one of the 50 people who moved to Mexico in 2010 and 2011 by Quién Magazine;" Best Restaurant " in 2001 by Chilango and a one of the 10 international figures in the foodservice industry in 2010 by Starchefs.com., it was the first winner of the triple "signature couisine" Merit Awards Restaurateur, organized by the CANIRAC, winner of the" Best TV Show "in Spanish by Travel & Leisure Awards Gourmet 2012 by the" Diary of a chef "Under the direction of Juan Rulfo, the Diners Club International recognized him with the Lifetime Achievement award from Latin America 2015, among others.
Author of "UNO", a publication that presents the history and philosophy of their work and the future of Mexican cuisine. And at the end of the next year, he released his second book which he entitled: " En la milpa ", "Mexico from the inside out", which shares the key with which the Mexican chef has won over diners appealing to a proposal authentic contemporary cuisine with which delves into his inheritance from different perspectives.
The gastronomy of Enrique Olvera is defined at the time by the obsession to detail, subtlety in the choice of ingredients and flavors building as well as a dynamic of constant evolution and deep exploration in the culinary potential of Mexico .
In 2014, Olvera ventured into the international market and opened his first international restaurant in New York, "Cosme" with an instant success.
Today opened his new "Manta" restaurant, located in the new hotel The Cape of the famous American brand hotels Thompson in the tourist corridor of Los Cabos, and will Provide a true culinary experience for anyone who likes to enjoy the best nature offers.
Watch Video: