Chefs for Los Cabos 2017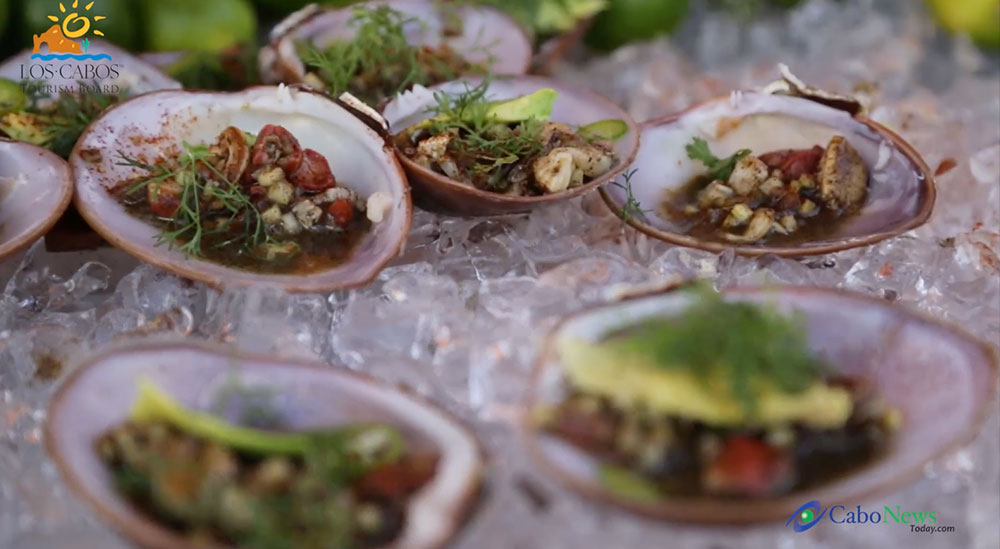 For the first time as Chefs for Los Cabos, and after organizing the four previous editions, 18 of Los Cabos top chefs, as well as the Rotarians of Cabo San Lucas joined up again to offer a splendid festival of flavors in Order to raise charitable funds.
Edgar Roman, one of the founding organizers shares with us a bit about this special occasion.
Insert: Edgar Roman, Chef: "this year we are starting off with a new name, not for anything else, simply thanks to Chefs for Los Cabos, we are now born as Chefs to the Rescue along with Eduardo Osuna ..."
This time it was for Children of the Sierra, AC who will receive in donation 100% of the proceeds.
Insert: Patricia Riva Palacio, Director Niños de la Sierra, A.C "This event is intended to support children here in Cabo San Lucas, living in vulnerable communities in Cabo San Lucas like Vista Azul and Las Torres communities, the goal Is to give them a daily meal as well as working with them in different workshops, support the creation of home gardens ... the dining room is going to be held together by Godparents, each person can choose a child or those who they wish for 700 pesos a month ..."
The stage was set facing the sea on Medano beach at Cachet Beach restaurant.
More than 250 guests enjoyed an extraordinary variety of dishes: rich salads, extraordinary fish and seafood's, red meats, Mexican delicacies such as Barbecue Tacos, jerky like Cecina, Peppers stuffed with fish and sea food, enormous Chocolata clams, and other wonders prepared by the finest talents this fraternity of Los Cabos Chefs has to offer.
Not to be missed were the excellent Mexican wines from the Guadalupe Valley and from Parras, Coahuila as well as other outstanding international wines and special crafted beer were also served.
The chefs themselves cooked, served and shared with all those in attendance helping to create a friendly family atmosphere for gathering.
Insert: Edgar Roman, Chef: "And now with the best chefs from this destination, Gerardo Rivera, Gerardo Gomez, Paolo de la Corte, Tadd Chapman, Javier Galindo, Paul Zamudio, Alberto Collarte, Miguel Angel Luna, Folke Romei, Manuel Olivero, Dennis Gabriel, Roger Martin, Alex Branch; and I'm missing ... Ruiz Nahara ... I believe that's all the Chefs who participated today. The truth is that we do it with all the pleasure and joy, in order to collaborate and give something back to the community.... "
During the same event, an endowment for nearly $ 160,000 pesos was presented and will be used to run a dining room facility for disadvantaged children in areas adjacent to the Los Cabos airport.
With information from Armando Figaredo
I'm Tony Perez for Cabo News…… Today.