The Art of Taste at The Resort at Pedregal Fourth Annual Culinary Festival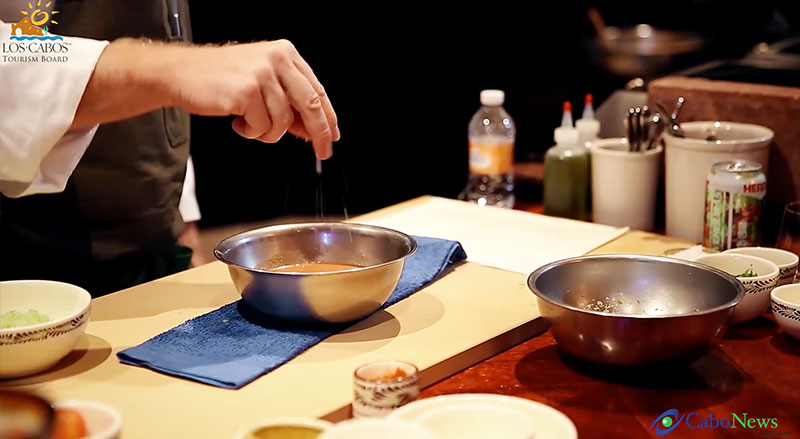 The fourth annual Food & Wine Festival, debuting this year as 'The Art of Taste' from July 15-19, 2015, was a four-day epicurean adventure showcasing internationally renowned chefs, wine makers and top mixologists.
Main Participants:
The Resort at Pedregal's Executive Chef Yvan Mucharraz will be joined by award winning guest chefs, including:
Tim Hollingsworth – Chef Owner of Barrel and Ashes, and Former Chef de Cuisine of The French Laundry

Rory Herrmann – Culinary Director of Sprout LA and Co-Owner of Barrel and Ashes

Brian Malarkey – Executive Chef and Restaurateur of Searsucker and Herringbone

Devin McDavid — Newly Appointed Executive Pastry Chef of The Resort at Pedregal, and formerly of Quince and Cotogna, The French Laundry and Blue Hill
In addition, a unique combination of international mixologists and spirits and wine connoisseurs was in attendance, including:
Ulysses Vidal of Employee's Only New York City

Danielle della Pola of Un Lounge Bologna, Italy

Bertha Gonzalez, Master Tequilier of Casa Dragones Tequila

Regine Sumeire of Sumeire Wines Provençe, France

Jose Luis Durand of Icaro Wine, Baja California

Jay Schuppert of Cuivaison Estate Wines, Napa Valley

Duckhorn Vineyards, Napa Valley

House of Ruinart Champagne, France
"As we celebrate four years of this very special event, we were dedicated to bringing awareness to Cabo San Lucas and continuing to showcase only the best food and beverage talent in the industry year after year – in addition to championing authentic Mexican flavors," said General Manager Carlos Blanco. "We were delighted to host this event again in July and look forward to further establishing The Resort of Pedregal as a leading culinary destination in Mexico."
The festival started with a seaside reception with Boutique Vintners showcasing their wines and perfectly paired canapés prepared by the guest chefs. Additional event highlights was include with interactive chef-led cooking demonstrations, a tour at one of Baja's most notable organic farms, a tequila seminar, wine and cheese tastings, a beach barbeque, a specialty five-course dinner with each course individually crafted by a different chef, and a celebratory after-party. The highlight of the festival was the re-creation of a mercado (or open air market) showcasing unique Mexican street food and the other components of the mercado – from jewelry to pottery to authentic entertainment and performers.
"The Art of Taste will be a memorable event for anyone who appreciates good food and wine from admirable sources," said Yvan Mucharraz, executive chef at The Resort at Pedregal. "We're thrilled with the caliber of talent we have joining us – it's rewarding to work alongside some of the best chefs in the business."