Chefs al Rescate, a successful food festival at Pitahayas Restaurant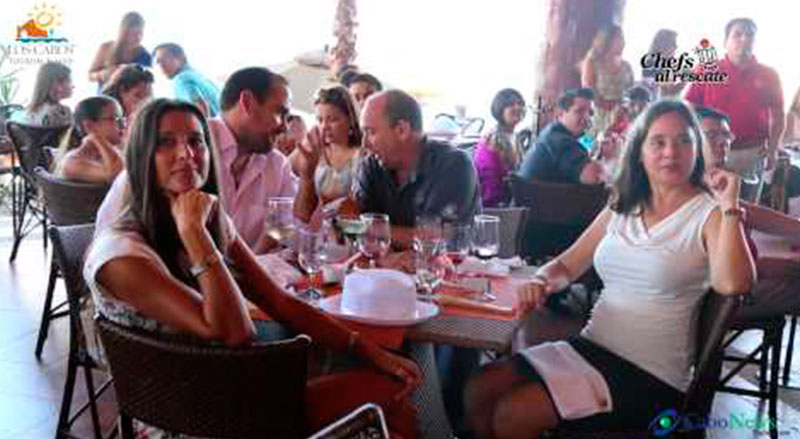 The group of Chefs al Rescate represented by Chef Edgar Roman in Baja California Sur, joined forces with the Rotary Club of Cabo San Lucas del Mar presiding by Emigdio Jacobo. The food festival was held at the spectacular Restaurant Pitahayas located in the Hotel Sheraton Hacienda del Mar.
The goal was to raise funds for the charity organization Amigos de Los Niños de Cabo San Lucas, A.C., led by Gay Thatcher, to acquire hearing aids for underprivileged children with hearing problems. Note that this laudable group also carries out clinics for children with special areas of opportunity in dental issues, cancer and other ailments.
The event took place on a beautiful day where the colors of the sea gathered with the wonderful sandy and rocky coastline. The atmosphere was pure joy and family friendly with a wide variety of smiling faces who enjoyed the giant, newly remodeled signature palapa of Pitahayas.
Sixteen stations created by sixteen food artists showed their talent with an extraordinary variety of dishes, all worthy to be presented at any event with European royalty, and the food was pared with Mexican wines Monte Xanic del Valle de Guadalupe, Baja California.
Volker Romeike
Armando Montano
Alain Derouin
Paolo della Corte
With more than 200 people attending, the only challenge was trying to taste all of the delicacies that each chef offered!