Presentation of the brand new Todos Santos Food Guide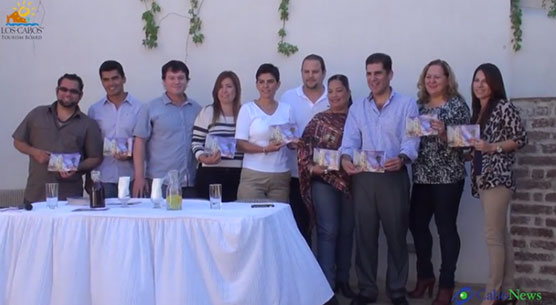 Recognizing the gastronomy of Todos Santos as one of its strongest pillars in its tourist services, Rubén Reachi Lugo (State Secretary of Tourism), with entrepreneurs, restaurateurs, hoteliers, media and authorities of this destination in attendance, introduced the second edition of the Todos Santos Food Guide.
It has been a joint effort between the State Secretary of Tourism, entrepreneurs and restaurateurs of Todos Santos to create a useful tool to guide visitors in selecting their preferred dining option.
The Guide is published in Spanish and English and contains information about 24 establishments mostly distinguished by having the distinctive "M" by the Modernized Program.
Six are Mexican Food; ten International; two regional food; three of Seafood and the other three are coffee shops.
This guide has a circulation of 2500 copies and was enhanced by including information about El Pescadero, a map of the restaurants, hotels and a calendar of the most important festivals and artistic events that are representative of this magical cultural town.