Culinary Chefs to gather for Sabor a Cabo Festival 9Th edition 2014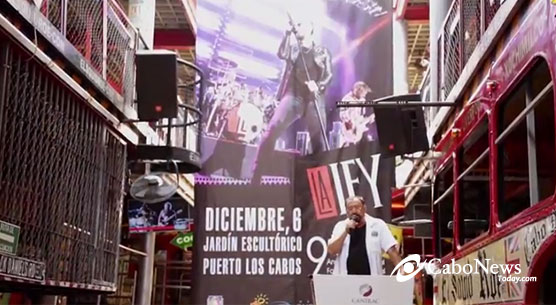 This highly anticipated gastronomic event is expected to be the largest since the festival´s debut in 2005 and for the first time in its history it will include a weeklong series of ticketed events highlighting the renowned regional cuisine of Baja California Sur and the wines of Mexico´s celebrated Baja wine region.
The main event will take place on December 6 from 5pm 11pm and held at one of the destination´s most spectacular areas, the Sculpture Garden in Puerto Los Cabos. The event will consist of 50 participating restaurants and is expected to attract over 2,000 attendees, as guests from around the world are invited to dine beneath the stars and enjoy the best of the best of international cuisine and wine.
Confirmed to attend Sabor a Cabo are several world renowned chefs including Federico Zanellato, Chef and Partner of NOMA Restaurant in Denmark Ranked No. 1 among the Worlds 50 Best Restaurants Richard Sandoval, Chef and Restaurateur of over 35 restaurants world wide, including Pampano and Zengo in New York City James Beard nominated restaurateur and participant in Bravo´s reality competition "Top Chef Masters" and Dieter Koshina, Owner of Portugal´s Vilajoya Restaurant Ranked No. 22 among the World´s 50 Best Restaurants. Also on the roster is Roberto Alcocer, Chef owner of Malva Restaurant in Ensenada, Mexico Najat Kaanache, Chef owner of Souk Restaurant in Dallas, US and former chef of Spain´s El Bulli Restaurant; Thierry Blouet, Chef owner of Restaurant de Los Artistas in Puerto Vallarta, Mexico; and Eduardo Osuna, founder of non profit organization Chef to the Rescue in Mexico.
The music band La Ley has been confirmed officially at the press conference held at squid roe this past Thursday, October 30th part of the musical repertoire. The musicians sent a recorded message to the audience attending the press conference where they state their excitement about coming to Los Cabos and perform at such great event.