A visit to Baja Cantina and a taste of their delicious menu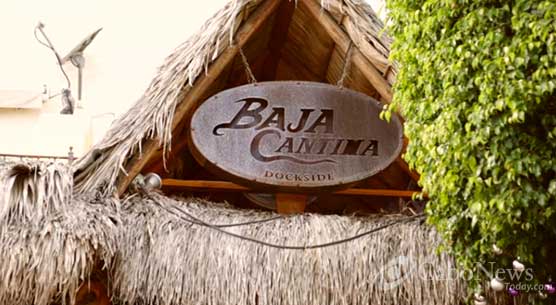 At Baja Cantina Restaurant you experience noting but the best fresh ingredients, drink selections, a relaxing ambiance and friendly service.
Baja Cantina's menu offers International cuisine with a Mexican flare, and is designed with three concepts in mind; fresh, healthy, and delicious taste.
There's no better way to enjoy a Cabo evening than by pulling up a chair under Baja Cantina Marina's palapa and watching the activity, both in and out of the water, as you sample delicious, heart-healthy dishes.
Chef Manuel Arredondo of Manuel's Creative Cuisine at the Shoppes at Palmilla has been contracted to work as a consultant chef at Baja Cantina Marina. Arredondo brings with him 30 years' experience in planning, directing, and managing upscale catering events and fine dining restaurants. During our visit, Arredondo directed a tasting of Baja Cantina's most famous dishes as well as some new additions.
Baja Cantina Beach Club is the perfect place to spend a day in the sun, or an evening under the stars in Cabo San Lucas. Sit back in our super comfortable lounge chairs, or pull up a swing at our palapa bar and take in the Cabo lifestyle.