The Sharks of Cabo Pulmo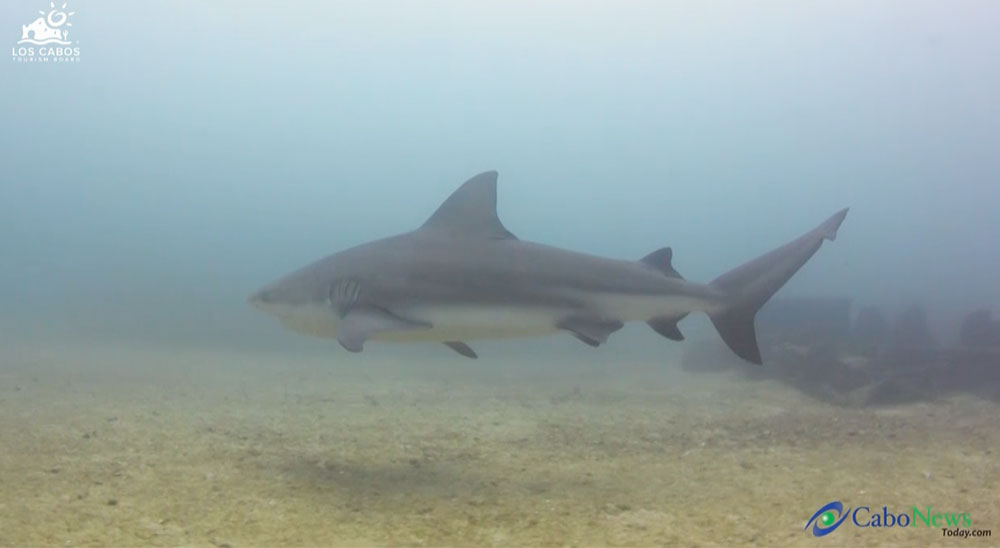 At a little less than two hours by road, east of San Jose del Cabo, Baja California Sur, is found the National Marine Park and Protected Natural Area of ​​Cabo Pulmo.
It is the only living coral reef within the Gulf of California, covering an area of ​​7,111 hectares, where more than 100 species of fishes cohabitate alongside about 40 different kinds of algae and sea fans.
Recognized internationally as an example of preservation of flora and ocean wildlife, Cabo Pulmo also offers a truly special attraction; close encounters with sharks.
Mario Castro, Dive Service Provider: "... they are not found in all the places of the park, for example in the places of more coral they are no sharks there, this group of sharks, but there is a sunken ship where we usually can always seeing them there ... "
The presence of Toro sharks is common but, if there is luck, it's also possible to see Lemon sharks and occasionally a Tiger shark or two that usually seek colder water in the palisades.
Mario Castro, Dive Service Provider: "I think that's why they're there. There are no people snorkeling there, they go to shallow waters where sharks do not, there they do not see the sharks ..."
Shark sightings have proven to be an excellent source of income as well as form of preserving these species that have been harassed by over-fishing worldwide.
Andrés Cisneros, Marine Biologist and Economist: "... ecotourism based on
Sharks, nowadays brings in 300 million dollars worldwide, annual.
And the fisheries bring in 600 million, so today, ecotourism based around Sharks brings in almost half of the total shark fishing income, that has been decreasing over the past 10 years ... "
Estrella Navarro, Marine Biologist: "... you can swim with them, dive with them, observe them from a boat, and really it is an industry that leaves millions
of dollars..."
To live the experience, one need not harass them.
Richard Castro, Tourism Service Provider: "you should not follow them, or to stalk them, if they approach you, perfect, let them come but not the contrary ....
They are not aggressive at all. I think the sharks are more afraid of you than your of them .. "
This marine park is made up of three main reef bars with an
Extension of 3 kilometers long by two wide, and has achieved an extraordinary recovery over the last 10 years, all of this thanks to the vigilance of the inhabitants of a small community with less than 400 residents.
with information from Armando Figaredo,
I'm Tony Perez for Cabo News Today