Day of the dead in San José del Cabo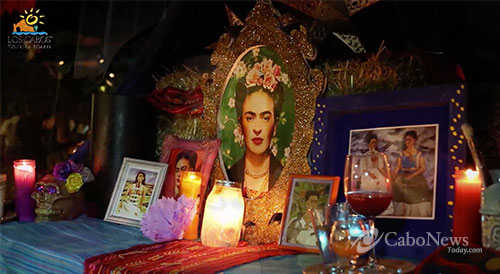 With a picturesque and beautiful exhibition of traditional altars was held the day of the dead, close to San José de el Cabo in restaurant flora farm. Skulls made of sugar and all types of materials, food, beverages, photographs of the dead who are recalling as well as flowers typical of the season and especially the Cempalsuchil flower of the deads as ornaments of the altars in these date.
The exhibition was performed by various charity associations to raise funds for children and seniors in difficult situation. Residents and tourists enjoyed a very different and nice evening with a cocktail in middle of a friendly atmosphere full of color and folklore.