Foreign investment in Mexico: Mexico´s Tourism Board CEO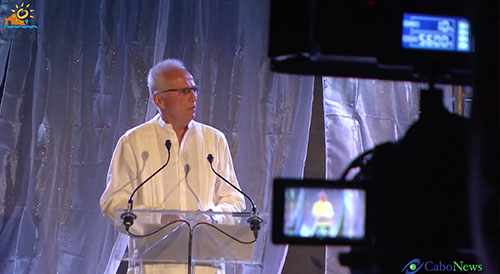 During his visit to Los Cabos, the Mexico Tourism Board (Consejo de Promoción Turística de México) CEO, Rodolfo López Negrete, discusses Mexico's approach to the luxury market and the importance of the private jet traveler to their long range revenue goals, in an exclusive interview with Cabo News Today.
Mr. López Negrete was in Los Cabos along with the main MTB executives, secretaries of tourism from the main tourist destinations in Mexico as well as presidents and representatives of the main mexican tourist industry to celebrate the annual meeting to discuss strategies and planning for the coming 2016.
Almost at the same time, Los Cabos Tourism Board had their annual Summit 2015 with the visit of its main international travel commercial partners for 3 days.