The Los Cabos Vip Summit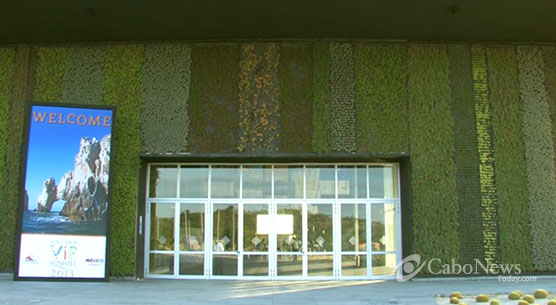 The following day at the International Convention Centre in Los Cabos is where the actual business took place. Some of the VIP guests were CEO of the Tourism Board of Mexico Mr. Rodolfo Lopez Negrete, the State Secretary of Tourism Mr. Ruben Reachi, Trust Director of Los Cabos Tourism Eduardo Segura, and President of the Hotel Association of Los Cabos Renato Silva Mendonça.Later the VIPs enjoyed a final cocktail party and dinner hosted at Wirikuta in Puerto Los Cabos. Everyone enjoyed a great dinner catered by El Ganzo hotel and live music.
Marcelo Barone expresses his experience at the Vip Summit:
General manager Ernesto Luna explains that this type of event is what makes Los Cabos a prestigious destination for visitors worldwide:
Executive director John Hillock for Tarveler Conde Nast Magazine: Overall the VIP Summit was a great event.