Sabor a Cabo 2013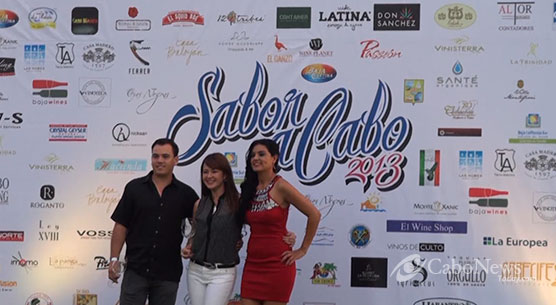 Cabos hosted the 8th Annual "Sabor a Cabo" food and wine festival. The event took place at the Campestre Golf course in San Jose del Cabo, owned and operated by Grupo Questro.

Sabor a Cabo is considered to be one of the most prestigious events of the year. The event is a international attraction. Guests fly in from around the world to purchase tickets and dine beneath the stars enjoying the best-of-the-best international cuisine and wine from the most spectacular restaurants and chefs working in Los Cabos, Mexico.
Can you tell us about the participation of Fiturca in this event?
"We sponsored with $600,000 thousand pesos. Publicity in the Unites States with a value of $100,000 USD. We also traveled to Aspen, Vancouver and New York to promote this event". Live music was provided by Dj Roman Rosati with international background fallowed by a special appearance of Mariachi Gavilacillos and Mexican singer Fernando Allende.
Making this event a very magical and memravle by everyone who attended.