Expedia recognizes 7 Hotels in Los Cabos among 650 Best in the World.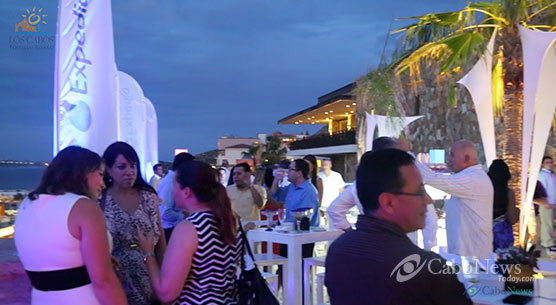 Expedia one of the major tourist reservation companies in the world presented a cocktail party at Sandos Finisterra Los Cabos. The event was to give recognition to seven hotels in Los Cabos ranked as best by customers of this international travel agency.
These seven hotels where selected by real users on Expedia for its high quality service to its customers.
Of the more than 150, 000 hotels worldwide are reviewed only 650 reported the highest level of customer satisfaction. Seven of them are in Los Cabos, Baja California Sur. Among them the 1st place, worldwide, was the Cabo AZUL, which represents a remarkable achievement for this hotel and for Los Cabos.
The hotels in Los Cabos that where awarded where:
Cabo Azul resort in 90th place worldwide.
Capella Pedregal in 132 th place worldwide.
Welk Resort Sirena del Mar in 27 th lace worldwide.
Hilton Los Cabsos in 239th place worldwide.
Fiesta Americana grand Los Cabos 274 th place worldwide.
One and Only Palmilla 294th place worldwide.
Hotel Casa Natalia 443 th place worldwide.
Expedia travel agency is a prime partner for the promotion of Los Cabos Baja California Sur as a unique worldwide destination.