The Third Annual Baja International Film Festival began with the Inaugural Film Gala Wild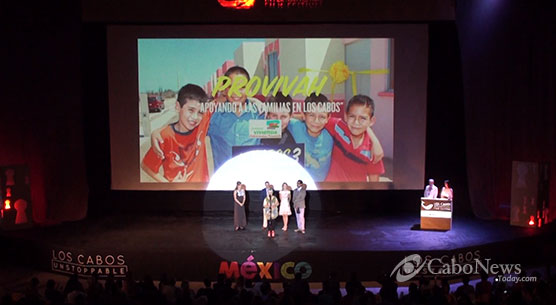 The opening film was presented and created by Oscar-winning star and producer, actress Reese Witherspoon, and was directed by Jean-Marc Vallée (director of "Dallas Buyers Club") and based on the memoirs of Cheryl Strayed, "Wild: From Lost to Found on the Pacific Crest Trail." The film tells a story about the experiences of Cheryl's 1,100-mile hike along the Pacific Crest Trail from the Mojave Desert through California and Oregon to the border of Washington State, and contains flashbacks to prior life occurrences that led her to begin her mountain-climbing journey.
Wild intertwines the stories of Strayed's life before and during the journey, describing her physical challenges and spiritual realizations while on the trail. At the opening ceremony on behalf of the governor of Baja California Sur, Marcos Covarrubias, the Secretary of Tourism for the state, Ruben Reachi mentioned that "this is a festival that has a special meaning especially after the onslaught of Hurricane Odile and it shows that this tourist destination still stands."
Jorge Sanchez, Director of the Mexican Institute of Cinematography (IMCINE) welcomed and read a message from President of the National Council for Culture and Arts (Conaculta), Rafael Tovar y de Teresa. A tribute was held to the late and renowned film critic Roger Ebert, with the presentation of a portrait in a video as well as delivering a recognition he received, visibly moved, his widow Chaz Ebert is also important.
Among the featured celebrity actor were Mexican director Diego Luna, who is part of the jury of the Festival, director Emir Kusturica, Guillermo Arriaga, and Hugo Stiglitz, among others. Activities will continue until Sunday November 16 with the screening of documentaries like Mexico Pelagic, as well as the gala night on Thursday with Mommy screening.
49 films will be screened, of which 39 are premieres, 15 are Mexican films, 21 Latin American and 3 international.