The 8th Annual Los Cabos Vip Summit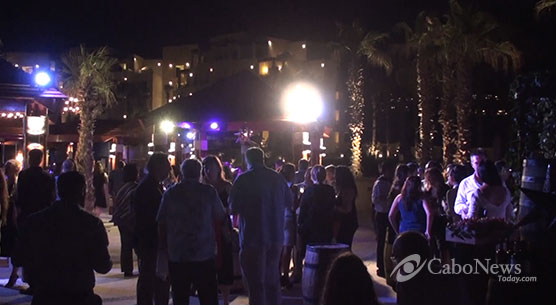 The 8th Annual Los Cabos VIP Summit started with a pleasant welcome cocktail party in the lovely Pueblo Bonito Pacífica Resort & Spa, sharing this moment with trade partners from the US, Canada, Brazil, Russia and Australia. Renato Mendonça, President of the Los Cabos Hotel Association"…The news that has encouraged us the most is that the investments are not going to stop in Los Cabos; rather, hoteliers and owners who may have considered hotel renovations in 2015 are taking this as an opportunity to handle any remodeling now. This will not only allow Los Cabos time to recover but several of our hotels will now be "upgraded" in terms of facilities, landscaping and services. This will further solidify Los Cabos' position as one of the top international and national tourist destinations…"
"…We are extremely grateful for the overwhelming support the destination has received from the local community, the Federal and state government, our airline partners, wholesalers, incentive houses and of course, our visitors. Los Cabos is full of surprises for everyone, nothing can stop us…" The Summit started with a special ribbon cutting ceremony and a short welcome speech by the Secretary of Tourism for the State of Baja California Sur, Rubén Reachi, the Managing Director of the Los Cabos Tourism Board, Eduardo Segura and the President of the Los Cabos Hotel Association, Renato Mendonça. The excitement was palpable!
Considered one of the most important events of the year for this area, the VIP Summit 2014 brought together leading wholesalers of tourist services in the US, Canada, Russia, Brazil and Australia, as well as travel agencies and 38 airlines from around the world, for the purpose of negotiations for next year and 2016. Reachi welcomed attendees and thanked them for their hard work and interest in proceeding with tourism businesses for Los Cabos. He also shared important data showing that the destination is in strong recovery after Hurricane Odile.
In terms of hotel infrastructure, we now have 8,600 rooms in operation. Most tourist services in general are up and running as well as air connectivity to key destinations of national and international origin. He also announced new investments in tourism and new flights for the short and medium term to this destination.
The flights that begin operations include the Alaska Airlines from Portland, seasonal flight of the same airline coming from Seattle, Delta Airlines flights from New York City, flights from Seattle, San Diego, and Washington with United Airlines, and Spirit Airlines is announcing that for the month of March 2015 a new flight from Houston land in Los Cabos; and the national airline Volaris also announced that at the beginning of March it will begin operations from Culiacan, plus twice weekly flights to La Paz as well.
Reachi also announced that on December 4th the golf course at Quivira which is (the sixth Los Cabos course designed by Jack Nicklaus) will open. On December 16th the first golf course designed by the prestigious golfer Tiger Woods at the Diamante development will also open.

J.W. Marriot announced the gradual opening (soft opening) of its new hotel in Puerto Los Cabos with 299 rooms from June and the official opening in September next year.