New Year´s Eve in Los Cabos!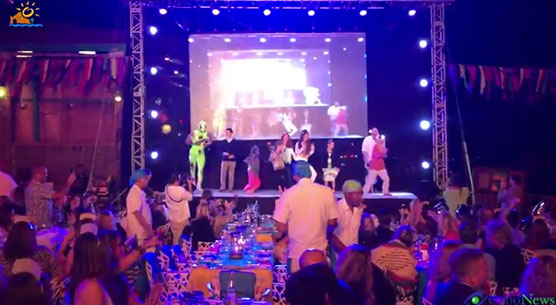 The sky of Cabo San Lucas broke into a shower of fireworks at midnight, as Los Cabos said goodbye to 2014 and welcoming the New Year with music, dancing and a great fanfare for 2015.
At Medano Bay in Cabo San Lucas (one of the busiest beaches in Baja California) many restaurants and bars hosted a big party where they anticipated the arrival of a New Year. Different venues celebrated with various menus, live music, dancing, whistles and caps, all with different expressions, enthusiasm, and joy.
70% of hotels were already operating just three and a half months after Hurricane Odile with 100% recorded occupancy. In addition to this, private homes and condominiums were rented for domestic and foreign visitors so that they could enjoy the holidays in Los Cabos.
Thanks to the air cooperation and regularization of flights arriving in Los Cabos, thousands of visitors from Canada and the USA arrived for the holidays from cities like Toronto, San Francisco, Dallas, Atlanta, and New York City.
The government's program of increased security for the beaches and tourist corridor of 32 kilometers (19 miles) stretching from San José del Cabo to Cabo San Lucas was implemented starting mid-December to avoid accidents.