Major achievements in Los Cabos tourism sector in 2015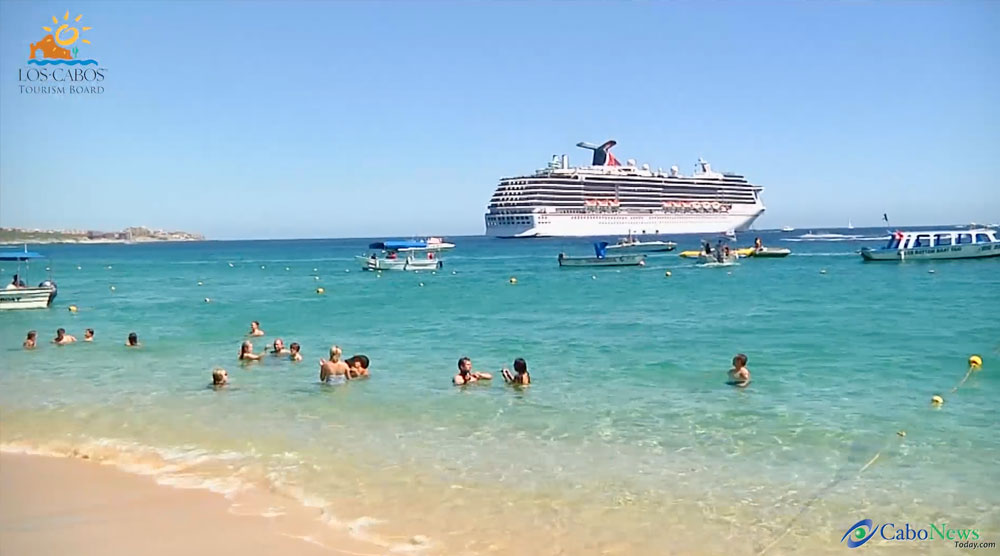 Tourism authorities and representatives from the travel industry, including hotels, resorts, Tourism Board, the international airport and Port Authority of Los Cabos, announced that the number of visitors to the region grew significantly in 2015.
Genaro Ruiz, State Secretary of State Tursim said that at the end of 2015 Los Cabos recorded a milestone of 1'826,000 passengers representing an increase of 11.2% over the previous year.

According to the arrival information for Los Cabos, 71% were international passengers; with 60.2% from the United States and 7.6% from Canada. National visitor numbers also increased lead by Mexico City at 14.7% followed by Guadalajara and Monterrey at 5.8% and 2.8% respectfully.
Hotel average room rates were also positive, increasing from $ 225.00 per room per night during 2014 to $ 240.00 per night by the end of 2015, representing an increase of 4.89%. The result places Los Cabos in the number one position in Mexico in terms for average daily room rates.
Secretary Ruiz also stated that; "In terms of occupancy rates, the increase from 2014 to 2015 was 8.7%. This represents an increase from 65.30% average occupancy to 74.00% for the full year. High occupancy percentages were maintained throughout the year this shows that Los Cabos does not really have a low-season".
Watch the Video:
Cruise ship arrivals at the port of Cabo San Lucas increased from 133 in 2014 to 186 by the end of 2015. This represents an increase of almost 40% in the number of vessels and 48% in the number of tourists visiting Los Cabos by ship. The actual increase in the number of visitors is equally impressive growing from 277,000 visitors to 411,000 year-to-year. Looking to the future, the prospects for 2016 are also very favorable, projecting 208 cruise ship arrivals with an estimated 488,000 passengers.
Investments in Los Cabos tourism continues to grow with 10 new hotels increasing from 82 it had in 2014 to 126 by the end of the year. This brings the total number of rooms in the region from 10,343 to 15,590. The Secretary stated that; "in 2015 six new hotels opened adding 1,092 new rooms. We are proud to see this trend continue in 2016 with three new luxury hotels slated to open: Le Blanc Spa Resort, Los Cabos and Vage Vie and Ritz Carlton Reserve with just over 560 rooms in total.
Secretary Genaro Ruiz, emphasized that in 2016 and 2017 the growth in private investment will be reflected in the opening of 10 new hotels with 2,540 rooms; thus in the next two years Los Cabos will add more than 3,000 new rooms to the destination. All this growth is extremely positive for the area by attracting skilled workers to virtually every sector. The state government will work on a strategy training local labor and avoiding as much as possible importing staff from other parts of the country.
Watch Video:

Photogallery: