The World's Best Bartender Displays Skills at One & Only Palmilla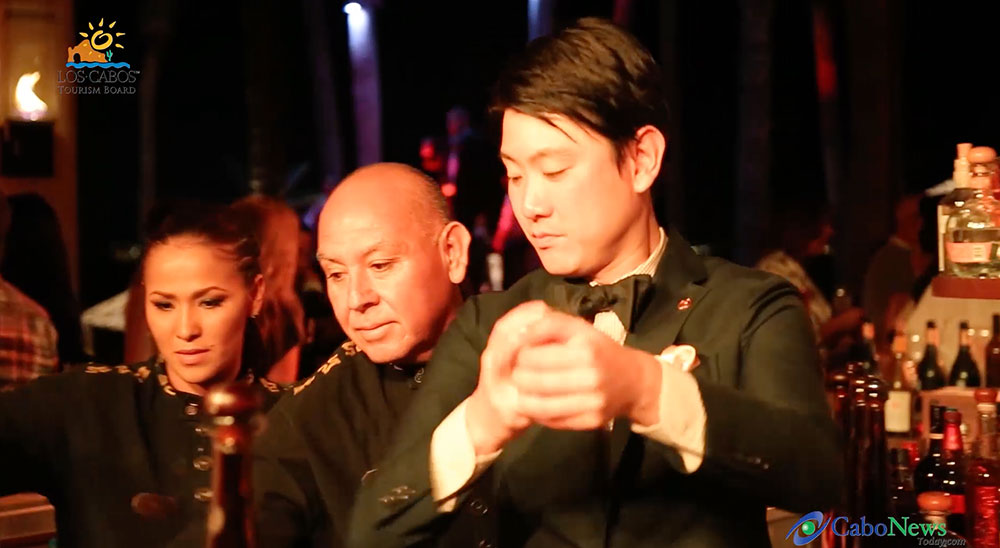 Long known as one of the world's most exclusive and ultra-luxury resorts, One&Only Palmilla in Los Cabos, Mexico, hosted the world's best bartender, Michito Kaneko, on 7 March 2016. Michito traveled from his hometown of Nara in Japan, to create and craft a cocktail using fine spirits from Diageo Reserve portfolio that embodies the essence of the resort and the destination of Mexico.
The winner of the prestigious 2015 World Class Bartender of the Year competition, Michito Kaneko, is considered the personification of Japanese hospitality and brings a subtle creativity and impeccable technique to craft cocktail culture.
"Travelling to Mexico, a country I have never been to is an exciting challenge," says Michito Kaneko. "My approach to the art of mixology is to create harmony between the spirit, ingredients and textures. As my hometown is filled with nature, art, beauty and craftsmanship, these are all characteristics that I hope will come to define the cocktail I create for One&Only Palmilla."
Diageo Reserve World Class is the world's most prestigious and respected bartender competition, culminating in an annual global final in which the best bartenders from 54 countries compete to be crowned the best bartender in the world.
"Similar to how chefs are appreciated for their craft, World Class is doing likewise with bartenders, all of which are revolutionizing the craft of cocktail making – presenting it as authentic, sophisticated and entertaining," says Matteo Fantacchiotti, Global Reserve Commercial Vice President.
One&Only Palmilla is the dining destination in Los Cabos located on Mexico's Baja Peninsula, and offers a host of culinary experiences featuring signature restaurants and bars to entice gourmands and those seeking the freshest farm to table options in the most memorable of settings.
With a large variety of dining experiences, the resort features steakhouse SEARED, with Chef Jean-Georges Vongerichten who also continues to collaborate with guest favorite, Suviche restaurant, a nod to Michito's homeland, using freshest ingredients from the region and beyond. Beloved Chef Larbi Dahrouch, meanwhile, focuses on authentic Mexican cuisine at the renowned Agua by Larbi, and the resort also has its very own organic herb garden – a plus for the resort's chefs, and where many dishes take their aromas. From sage to rosemary, thyme, mint, basil, cilantro, hoja santa, epazote and different types of indigenous chilies.
"We are very excited to be working with the world's top six bartenders, and look forward to tasting Michito's interpretation of One&Only Palmilla," says Helen McCabe-Young, Executive Vice President,
Sales and Marketing, One&Only Resorts. "He brings a uniquely Asian refinement to his craft and I know the sophisticated mixology experience is definitely something our guests will enjoy."
Over the next few months, other World Class bartenders will travel to One&Only Hayman Island and Emirates One&Only Wolgan Valley in Australia, One&Only Reethi Rah in the Maldives and One&Only Cape Town in South Africa. They will be creating signature #DestinationsDistilled cocktails using fine spirits from the Diageo Reserve portfolio, including Ron Zacapa rum, Tanqueray No. TEN gin, Johnnie Walker Blue label, Ketel One vodka, Don Julio 1942 tequila and Mortlach single malts, reflecting the unique flavors and textures of each destination.