5th edition Los Cabos International Film Festival, Natalia Lafourcade, MTV CHI-U-KU Award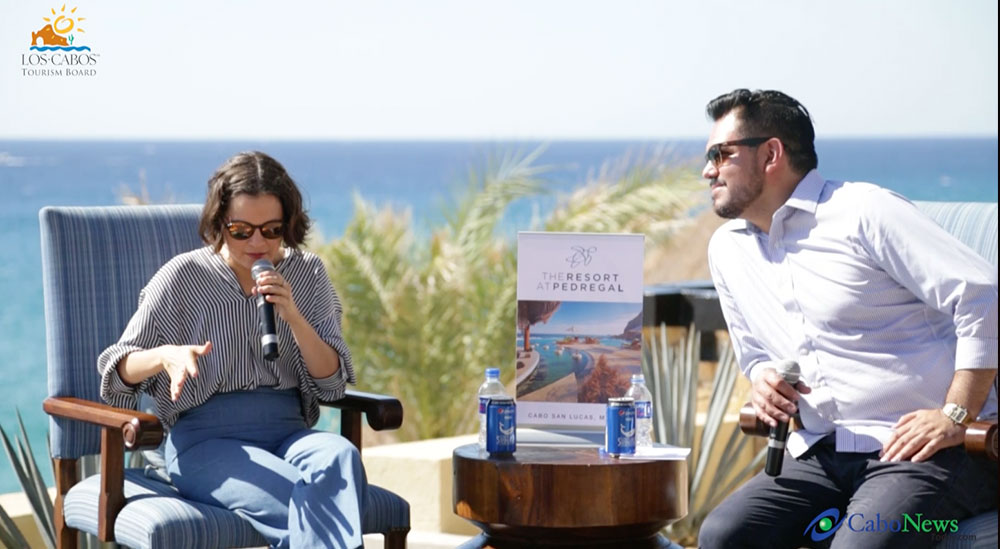 Mexican singer and songwriter Natalia Lafourcade was considered to be one of the highlights at this year's 5th annual Los Cabos International Film Festival.
The vibrant entertainer, Lafourcade who is no stranger to Los Cabos, began her conversation with the press as an intimate gathering amongst friends. When Speaking  About Los Cabos her feelings  were sincere.
"…you all are great here, always with a smile on your faces and an enormous disposition to make us feel at home, just like that.
I just completed a little road trip along the coast of the Sea of Cortez, and every little place we stopped we were received with food, with smiles, with affection and of course with this divine showing of powerful nature that you have here in Baja- always full of love, and that IS WHAT makes me come back again and again. I don't know maybe I should live here." 
The talented Lafourcade who HAS been riding a rollercoaster to success =thruout her carrier -is now once again at the top- with a hit record, an international Grammy award, And NINE Latin Grammys.  On the second night of the international film festival, the acclaimed artist received the MTV CHEE-U-KU Award acknowledging 15 years of her altruistic work as well.
I feel very happy to be here at the Los Cabos International Film Festival, I was here five years ago where I enjoyed this marvelous art form that is Film and here I am now with the opportunity to present this documentary that we are going to share with you; And very proud to see how the festival is standing strong, supported with wonderful collaborative work that you all are doing." 
Following the award presentation, came the World Premier Showing of the documentary film- "Hasta la Raíz" based on the life, work, music and creative process of this vibrant Mexican artist. IT WAS With great emotion the singer songwriter thrilled the audience with a personal rendition of her songs AFER THE SHOWING.