World Sailing Championship concluded in Los Cabos (Extreme Sailing)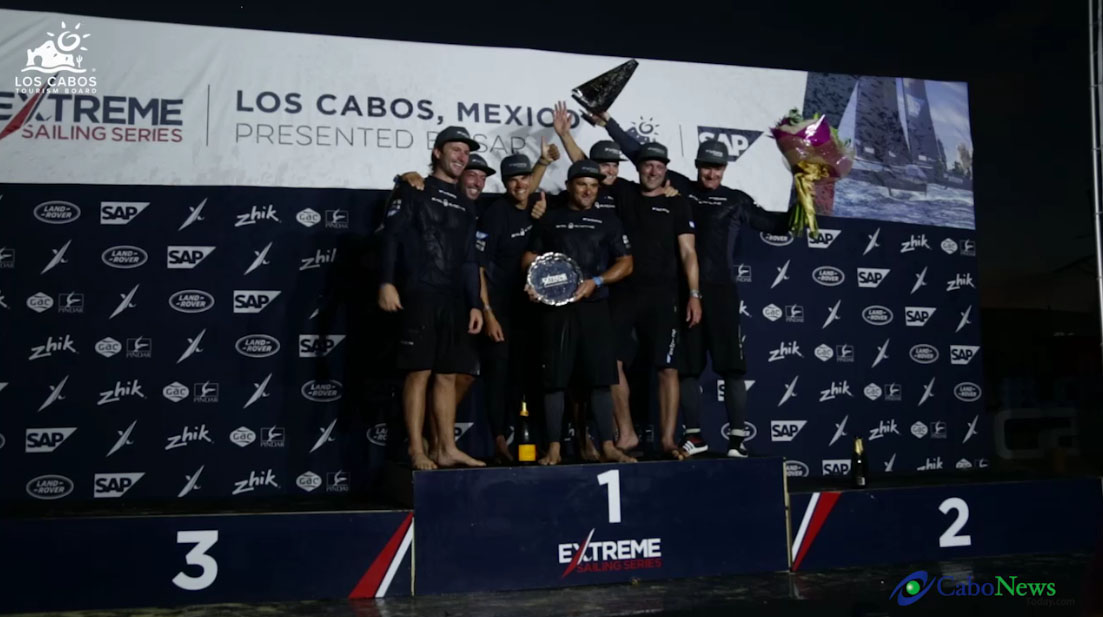 World Sailing Championship concluded in Los Cabos (Extreme Sailing)
After four days of competition, the Extreme Sailing sailing championship, the sailing Formula 1, concluded in Los Cabos, Baja California Sur.
This competition is held throughout the year in different international venues in Europe, Asia and the United States and for the first time it ends in Mexico.
Cristóbal González, Extreme Sailing General Coordinator: "... There are eight races, this year we went to Oman, from Oman we went to Madeira, Portugal, Barcelona in Spain, Hamburg, Cardiff, San Diego and Los Cabos"
In each place there are several regattas in which between 5 and 7 sailors participate per boat in periods of 15' in 6 or 7 regattas per day.
Cristóbal González, General Coordinator Extreme Sailing: "two doors are placed, some yellow buoys and some white buoys, the boats have to go to one another, one goes against the wind and another one downwind, so the idea is to go around twice and whoever arrives before wins "
For Mexico this event is of great importance for national sailing.
Alberto Dana, Pdte. From the National Sailing Federation: "It's like bringing the Ferraris sailing to Mexico, it's something that seemed very far away, a difficult dream to achieve and it was achieved by the work of several people ...
On this occasion Mexico participated as a guest winning one of the races.
Erick Brockman, Captain Team of Mexico: "we could not wait for a better place to close an event, well it's one of the best events in the sport of sailing and what better than to close it here in Los Cabos, everything was incredible".
The winner of the series in 2017 was the team from Denmark, followed by Switzerland and in third place Oman.
Rasmus Kostner (Winner): (translation) "It was fantastic, we had a fantastic weekend, we have faced really good teams ..."
The Los Cabos competition was for Switzerland, Oman and Denmark
Armando Figaredo