Humpback whales start arriving in Los Cabos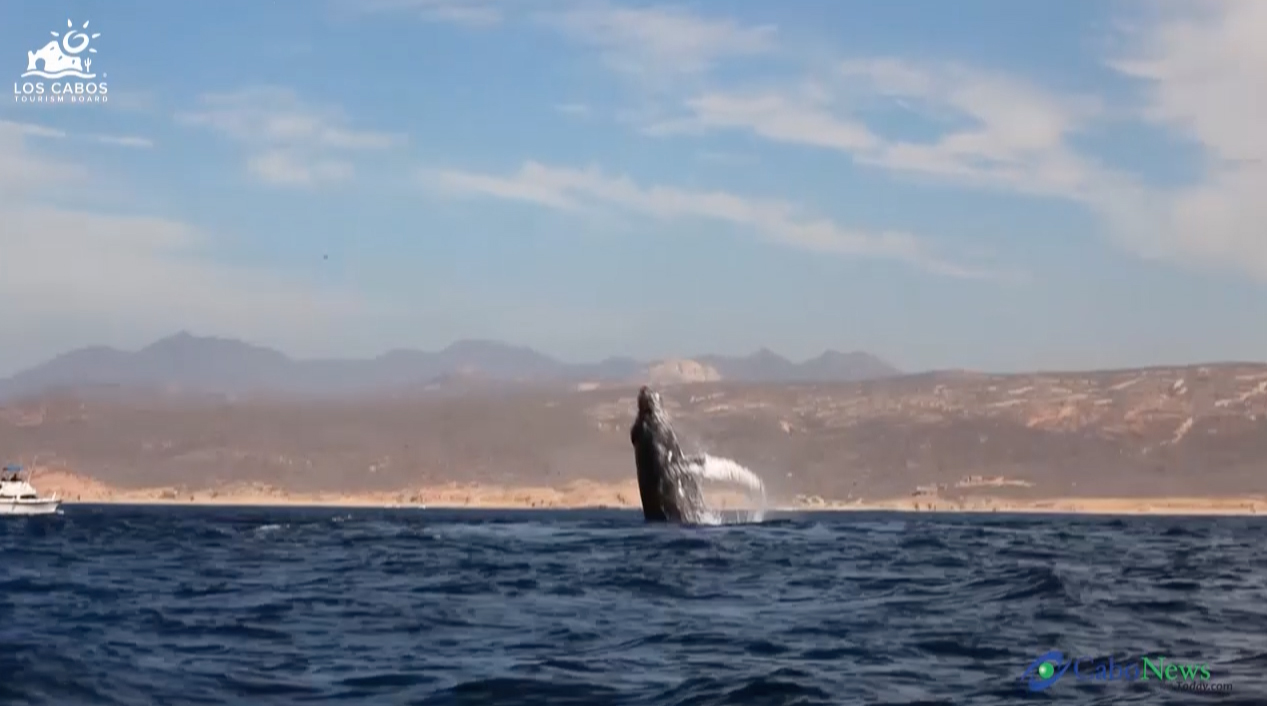 In Los Cabos just a few weeks ago the official season for whale watching began.
The first to arrive are the Humpback Whales that can be sighted from specialized boats or from land, very close to the coasts of Los Cabos principally from Cabo San Lucas.
Ebrad Stevens, Florida: (translation) "This experience is out of this world, this is incredible, it's as if you were part of the place, of the ocean, it's incredible ..."
Aimé García from Cancún: "It's amazing, it's really great, we saw like 6 whales, see his little tales, you see them swimming super close, it's super cool ..."
It's estimated that winter after winter, thousands of Gray And Humpback Whales, after traveling roughly 10, 000 kilometers from the cold waters of Alaska, arrive in the sanctuaries of Guerrero Negro, San Ignacio and Magdalena Bay located on the west coast of this state Baja California Sur, to mate and others give birth to their calves.
Humpbacks can measure between 12 and 14 meters length and weigh up to 40 tons making them the largest animal on the planet.
It's this natural scene that thrills visitors.
Blanca Romero, La Paz: "It's a super exciting feeling and it's incredible ..."
Mikel García Barcena from Playa del Carmen: "To be able to see them so close and in such a fatherly place is ..., that is to say, the skin makes me Chinese, is not it? It's an experience that has no comparison ..."
The tours last about two and a half hours and the costs vary from 30 to 1 hundred dollars per person depending on the type of boat selected.
This which is the most impressive animal migration on the planet, usually starts during the second half of December and continues till the end of March making it a great option to bring in the new year.
With information from Armando Figaredo.
I'm Tony Perez for Cabo News Today