New Year's Eve party at El Médano beach in Cabo San Lucas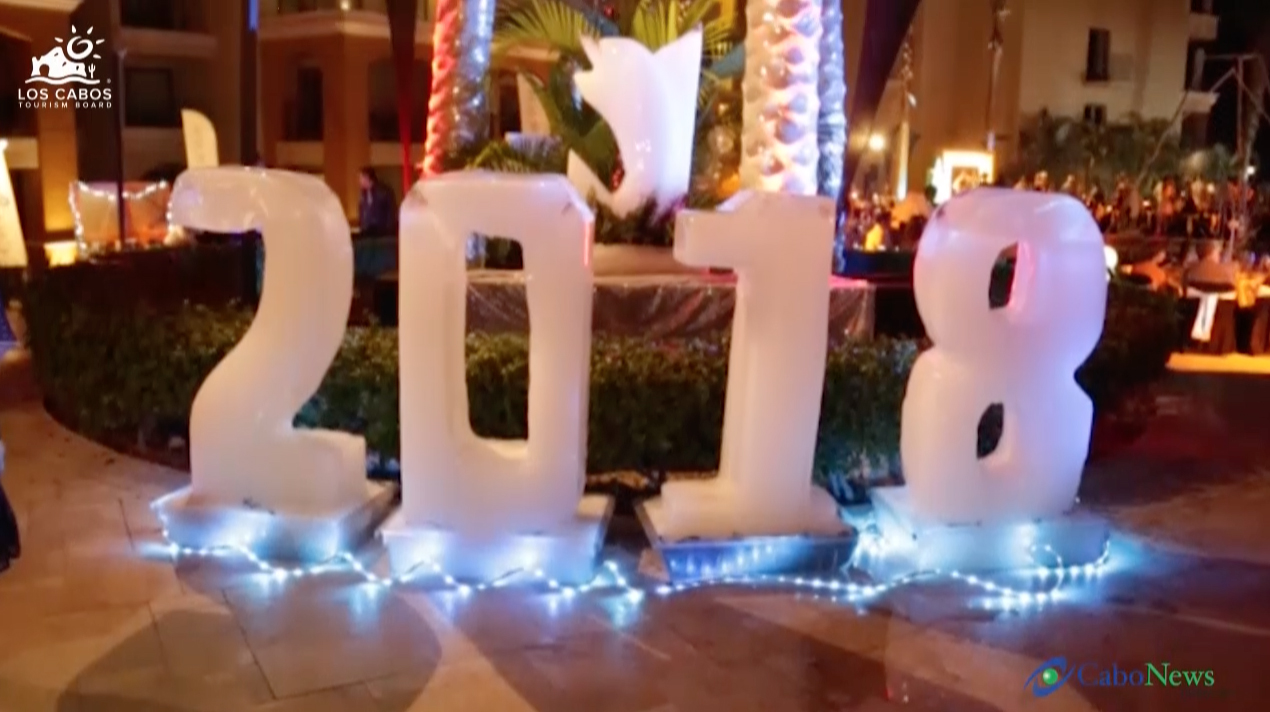 This is how 2018 was received on El Médano Beach in Cabo San Lucas, Baja California Sur ... (Fireworks with Nat Sound)
Claire (San Diego CA) ... (Translation): "Cabo is amazing! Wonderful, wonderful place to spend the New Year's party. I'm so excited. Where better to be in moments? !! ​​"
Ethan (California) ... (Translation): "I love it. They are great moment.
Beautiful girls, we are having a great time, drinking in the company of
good friends. You can not ask to be better !! "
As the last night of 2017 began , the restaurants and hotels on the most popular and famous beach in Los Cabos, El Medano had everything ready to receive
hundreds of national and foreign diners who enjoy the great celebration.
Hats, masks, appetizers and canapés to start, then later a variety of menus were offered while on different stages diverse shows were on displayed.
Christie (Westmont, Iowa) ... (translation) "There is something in Cabo that attracts me and I feel relaxed. The people are wonderful and the food delicious. I love! "
The live music at each different venue, filled the dance floors that didn't stop till almost dawn.
Jenny (San Diego) ... (translation): "The beach, tanning drink with friends. It's the best party in the world, I'll definitely go back"
Undoubtedly, most expected were the bang and colors of a great pyrotechnics deployed that lasted for several minutes from 8 different points of the beach.
With information from Armando Figaredo.
I'm Tony Perez for Cabo News Today