Sixth edition of the San José Jazz Weekend 2018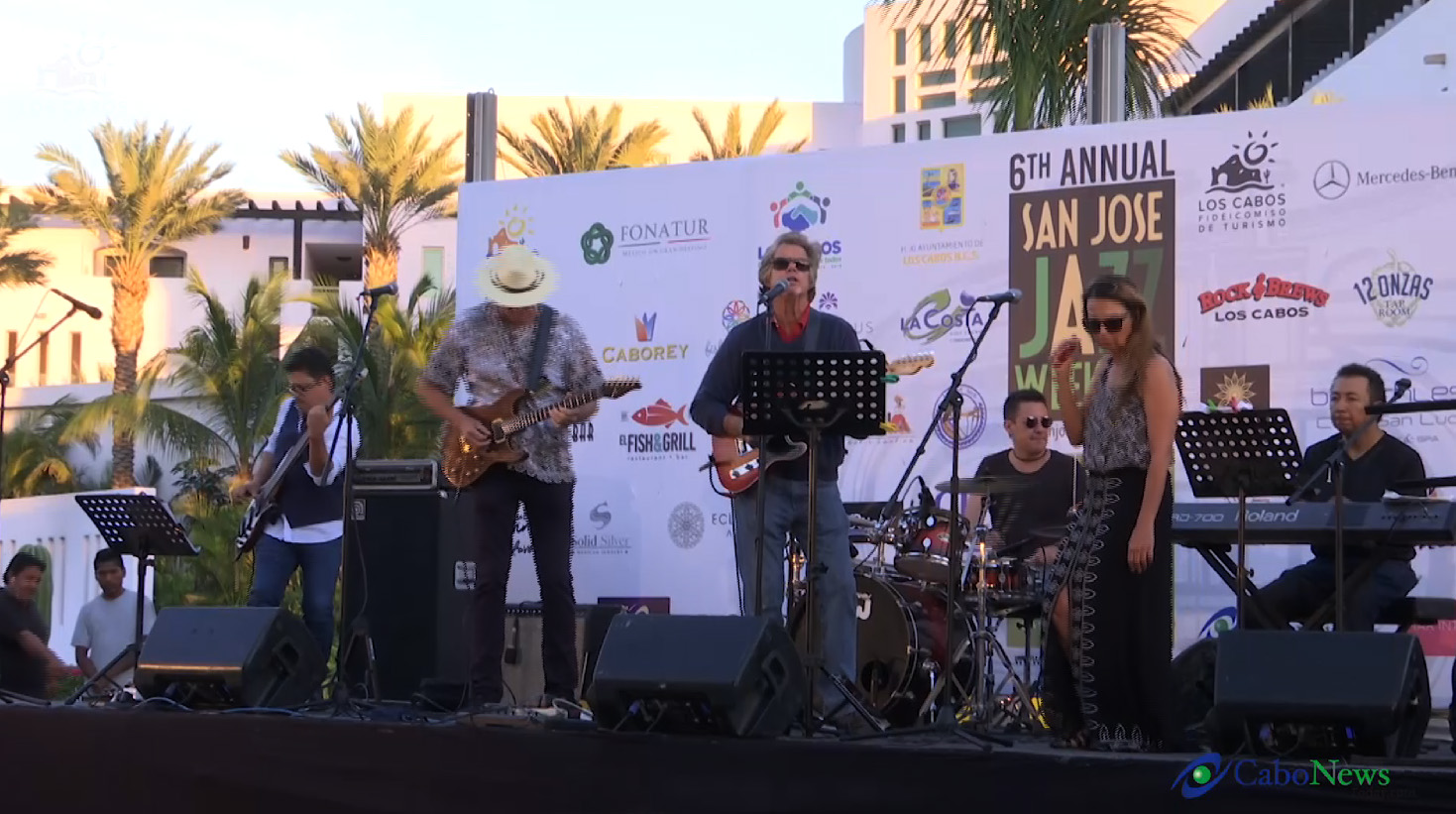 In the midst of a great atmosphere full of family togetherness, friends, tourists and residents took place the now traditional sixth Festival San José Jazz Weekend at Plaza del Pescador in the Hotel Zone of San José del Cabo.
From 5:30 in the afternoon till past 11 in the evening, music was the main protagonist of this great outdoor party attended by over 5 thousand enthusiastic tourists and English-speaking residents from the area.
Organizers such as Raquel Rocha and Astrid Castañeda, municipal representatives as well as Paloma Palacios president of the Los Cabos Hotel Association and with the presence of Secretary of Tourism Economy and Development for the State of Baja California Sur Genaro Ruíz gave start to this great festival.
As in during previous festivals a space was set aside for painters and plastic artists who exhibited their works.
Raquel Rocha, General Director Plaza El Pescador: "It´s a contribution that Plaza del Pescador makes to the community of this artistic and cultural event and the idea is that both tourists and locals benefit from having something in our destination that also helps business."
On the other hand, restaurants and bars both in the Plaza and some from the area of the Tourist Corridor offered the best of their cuisine to taste during the two nights of the festival.
Astrid Castañeda, General Coordinator San José Jazz Weekend: "This year we also did an extension of the Jazz Festival, to have Jazz in Los Cabos all week, it was like the week of Jazz in Los Cabos, we received many e-mails and calls from people who come and told us; You know what, I want to know when the next year's date are because I'm going to start planning my vacations now."
Genaro Ruíz, Secretary of Tourism of BCS: "This is a really good event for all of us. Some people came to Cabo on this particular date to listen to this kind of music, and of course, to enjoy the beauty of Los Cabos, the whale watching, sport fishing, golf, weddings, everything is here in Los Cabos "
People enjoyed the atmosphere, the music, the art and the cuisine in the midst of exceptional weather.
Paloma Palacios, President of the Los Cabos Hotel Association: "This is a wonderful festival, that brings together the local community of Los Cabos with tourism that we have in the destination, this is a Jazz festival that has been here for 6 years and is amazing how much it has grown and how much warmth and joy you can feel at this event."
The San José Jazz Weekend has added to the tourist and cultural offerings that exist in the destination.
With information from Armando Figaredo
Translation by Tony Perez