Los Cabos Half Marathon 2018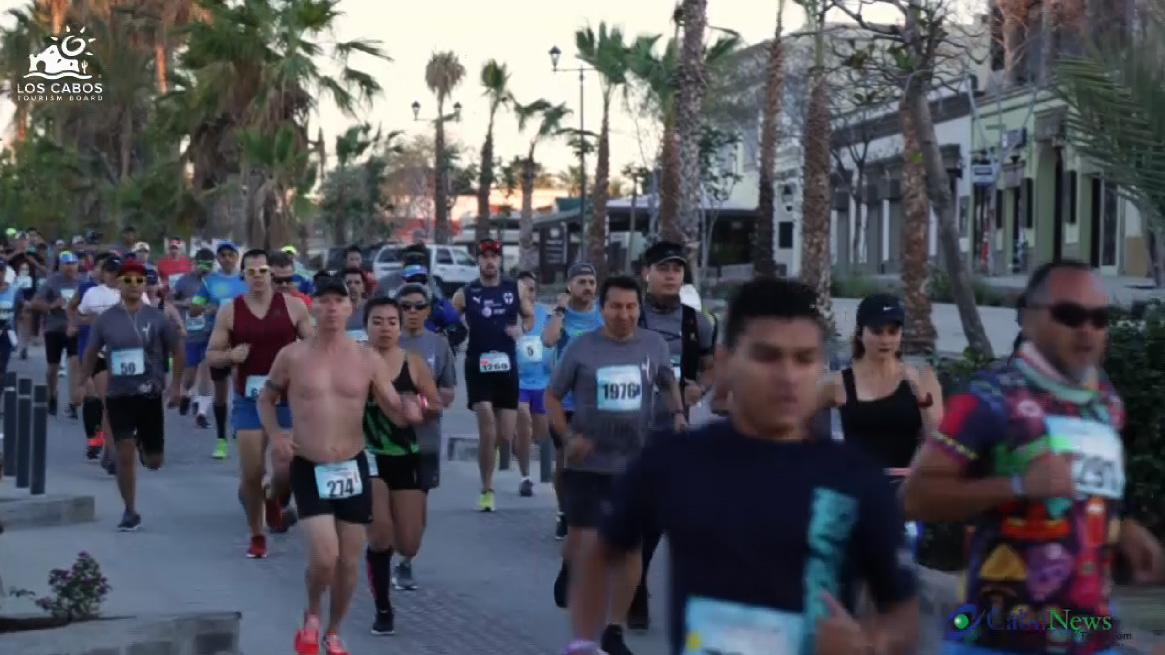 During this year's Los Cabos Half Marathon, about 2,5 00 runners participated. Both locals and foreigners competed in 3, 5, 10 and 21 kilometer in different categories: youth, free, master veterans and veterans.
In its fifth edition this marathon brought together families, promoting the healthy practice of sports.
Tim Marie Wallace (British Columbia Canada) ... "Awesome, it was a beautiful course and it's great to be here, I never done a race out of our country, I did a personal best today I beat my last time by 10 minutes ... It's wonderful I love it, I'll come back "
The starting line was at Plaza Mijares in San José del Cabo.
At seven AM sharp runners started the races over local streets to Puerto Los Cabos, returning on Centenario Boulevard, passing by the Estuary to return to the Plaza Mijares where the finish line was located.
Pablo Romero (local runner) ... "It's the first time he participated but I want to participate the following year ... I felt very comfortable, it was a very complete course, the staff was very friendly, everything looks very organized ... I'm very comfortable, very happy to have finished this and the next year I hope to run the 21km "
Throughout the year Los Cabos hosts various international sporting events projecting a positive and health image.
Roxana Silva (director of Los Cabos Half Marathon) ... "We are very happy that we continued to grow in our fifth edition, and we are going for more in the sixth edition. Everything went terrific, on Friday the boat trip went very well, as well as the Expo yesterday and the race today "
Serena Jones (Pensilvania): "It's absolutely wonderful, it's just wonderful, if you have not been to Cabo, come on down, wonderful place to celebrate and wonderful place to vacation."
The winners in the three-kilometer children's category for kids five to seven years old were as follows:
Third place went to Pablo Roberto Valle, Second place was Santiago Flores and First place went to Sebastian Garzón, with a time of 14 minutes 32 seconds.
Praises for the competitors in the 21 kilometer - Veterans Plus category, for those 60 or more, went to Salvador Chávez in third; Alfonso Ojeda- second and the first place went to José Luis Pérez.
With information from Armando Figaredo.
I´m Tony Perez Dillon
For Cabo News Today.