New San Jose California - San José del Cabo flight CNT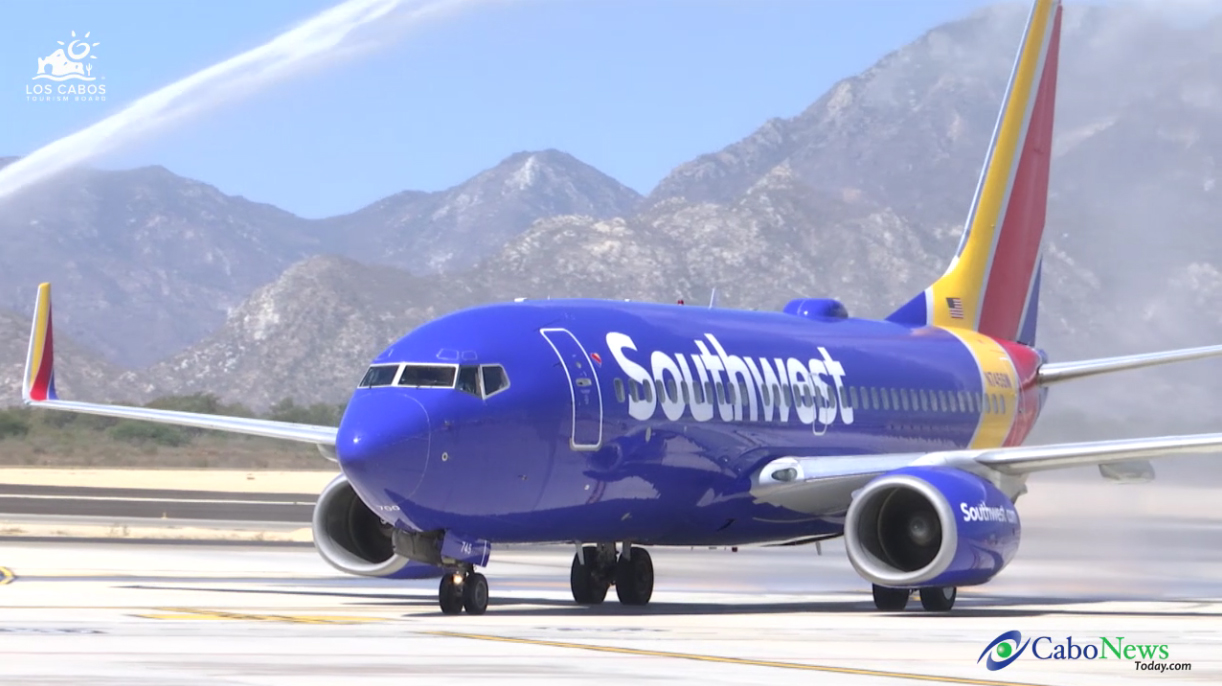 This is how the new San Jose California - San José del Cabo flight was inaugurated
This morning with great joy the inaugural Southwest Airlines San Jose, CA. to San Jose del Cabo, B.C.S. direct flight WN1881 was received, as the result of the promotional work done by the Tourism Trust of Los Cabos and the Tourism Secretary for B.C.S. to have more direct flights to this vacation destination.
Genaro Ruíz Hernández (Secretary of Tourism): "Well, it's a holiday because of it. We've done all this event right now, and we intend to do more through the Ministry of Tourism to strengthen air connectivity now with great dynamism that we have as well as a number of hotel rooms that are being built in our destination now so we must bring many more tourists, we are very happy with these 143 passengers who arrived at 100% "
The flight was welcomed with the classic water cannon salute and the passengers were received with some amenities as well as a courtesy snack bar to which the passengers were surprised and grateful.
Sabi Plumberg, Sacramento California: "I am very excited because I see everyone being so happy and so kind to us, very kind, Oh, that's great, it was a direct flight that we got on the plane and arrived very fast, It was amazing, it was amazing, the people were amazing. I mean the flight attendants. They were all super friendly. They took care of everything we asked. It was great, it's one of the reasons why I'm excited to be here. "
This flight represents a new option for tourists interested in spending their vacations in Los Cabos and looking for a nonstop flight since they are faster and more convenient.
Laboya Smith Sacramento: "It was great, excellent service and a very smooth flight, I love it here and I've just arrived"
This route will have an initial frequency of three flights per week. Demand is expected to rise, increasing flights and passengers to this destination.
Translation by Tony Perez for Cabo News Today