DWP Los Cabos 2018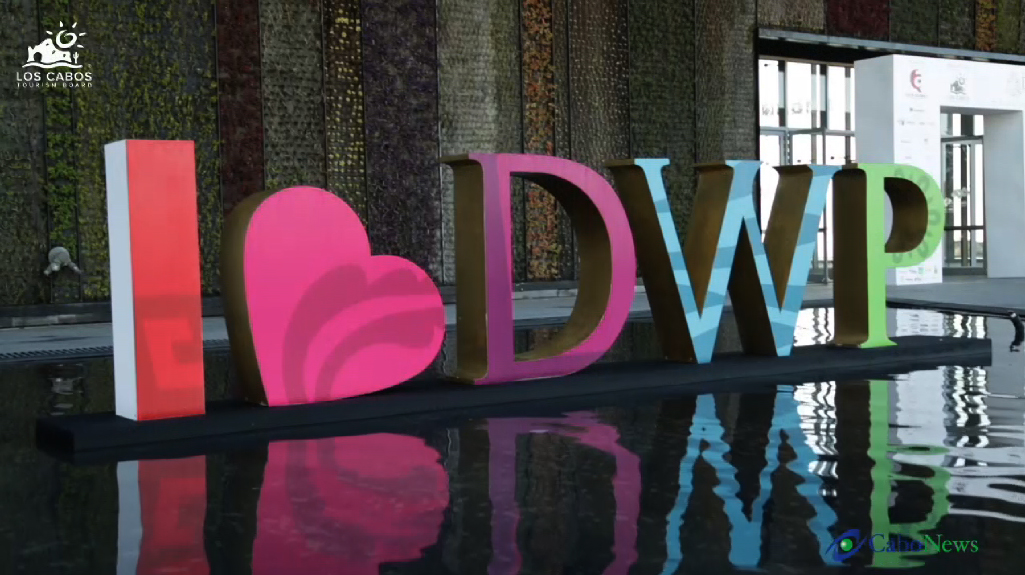 For three days, Los Cabos hosts the Annual Destination Wedding Planner Congress.
Event that brings together professionals from this industry from 70 countries and that is performed for the first time in Latin America:
"It is the most important wedding destination conference worldwide, we are here bringing 300 wedding planners, from 70 countries, very well-known wedding organizers ... what most caught their attention was the diversity of events and locations what can be done "commented Rodrigo Esponda Director of Fiturca Los Cabos.
In addition, with this event the operation of the International Convention Center is reactivated:
"I feel very happy, I am truly happy to see how this wonderful, majestic work now is reborn as the phoenix, today is the first event since Hurricane Odile hit us and it is already the company the one that has been concessioned the service of this convention center and it is necessary to say it, the first thing already put it on foot, they have made an investment that is not minor to be able to start it after the damages that had suffered, remember that then it suffered until a fire and then the lack of use that is deteriorating the infrastructure, hopefully this is the first and many conventions, shows and events that will come and that will provide Los Cabos as an additional option to continue attracting tourists, we have golf courses, with gastronomy, with big hotels, with spas, with sport fishing and now they are also the attractions for the tourism of conventions and I really know that I am very satisfied, "said State Governor Carlos Mendoza.
For his part, Rodrigo Esponda Director of Fiturca in Los Cabos said that as a result of the operation of the Center, great events could be brought to the destination:
"It will generate a lot of business, apart it will allow us to attract events like this that are globally that can bring 3 thousand, 4 thousand or 5 thousand people and that with the growth that the destination is having is something that will be very healthy because in addition the Congresses are reserved many months in advance or even years, as in this case we worked two months ago to be able to close it ".
He also commented that in the realization of this Congress of weddings local suppliers participated so there was a benefit in the economy:
"In the food service, transportation, decoration, furniture, all are local suppliers what is generating a spill to the destination and to the people of the community of Los Cabos very important".
On the other hand, he added that in the last ten years the industry of wedding organizers has grown a lot, besides that this segment has a lot of importance and benefits for destinations, because it also generates a significant economic impact:
"The phenomenon that happens is that the boyfriend or girlfriend decides the destination and the people who go as guests most of the time have not gone to this destination and their perception changes to have visited that destination and second is that they are not so conscious or do not care so much about the price they are paying, what they are looking for is that it is a unique experience, then as a couple, when traveling, weddings are where more is spent on events, in the tourist spill, in experiences, what they seek is for it to be a unique and memorable event, so this generates more spills, greater flow and also foresees a long time in advance, then it has many benefits for tourist destinations destination wedding segment.
For her part Paloma Palacios Executive President of the Hotel Association of Los Cabos stressed that with the launch of the Convention Center there will be an opportunity to expand more the congresses:
"It is a magnificent opportunity that we have right now in Los Cabos with this Convention Center, we already have the opportunity to expand even more the Congresses and conventions that we received in the destination, to make them bigger, with these facilities we are going to give the opportunity to bring international congresses from all over the world that, in addition, this type of congresses allow us to be like a window to many other companies and companies that later return individually on vacation, with family or return on small incentive trips ".
In this Congress presentations, one-to-one appointments and work sessions are made.