Whale watching season soon to conclude in B.C.S.2019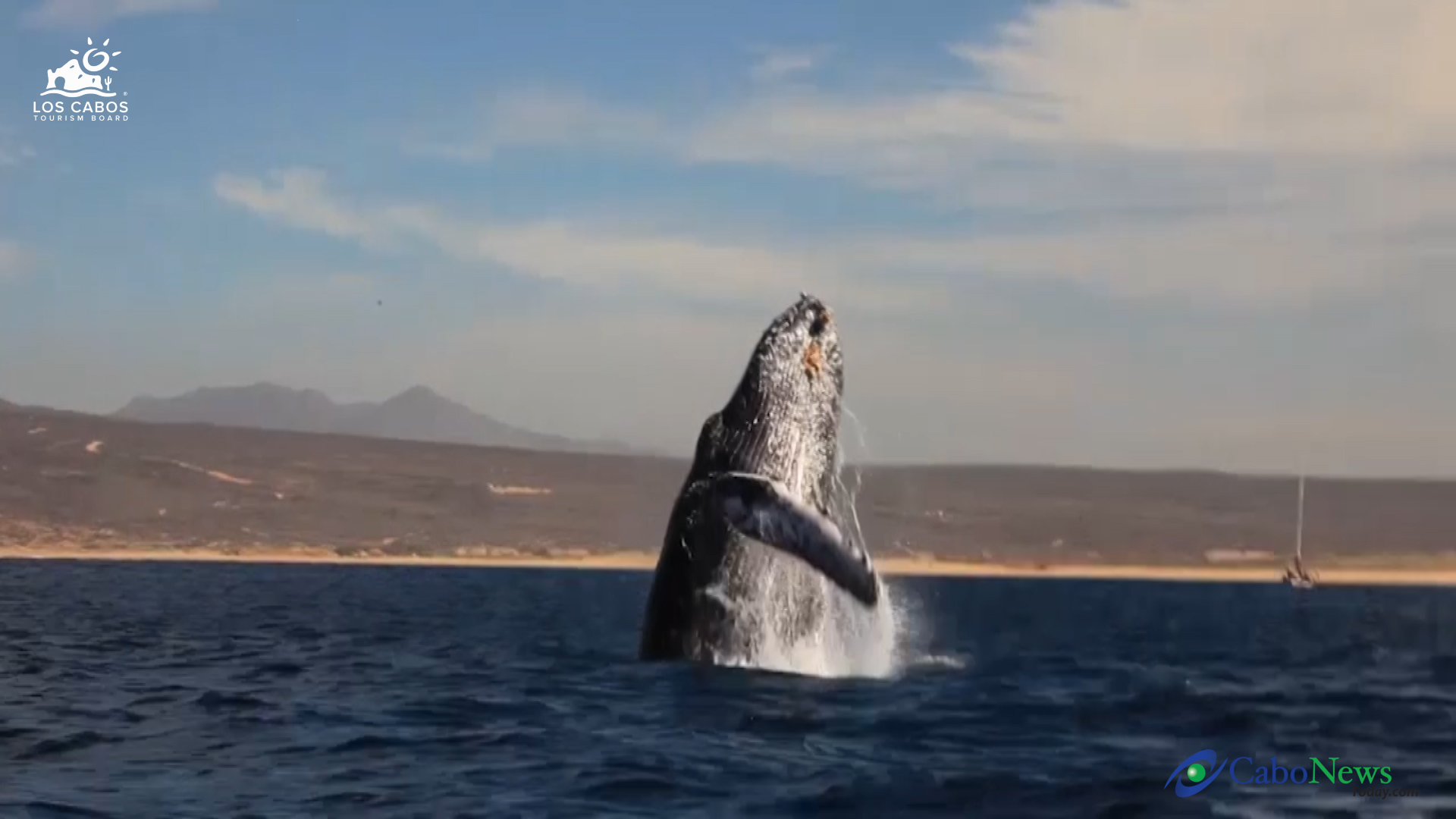 The current season for observing Gray and Humpback whales in the sanctuaries and coasts of Baja California Sur is about to conclude.
Each year, from December 15 to April 15, Gray whales who conduct the longest migration of any animal on earth, can travel more than 7,500 hundred miles from the ice-cold waters near Alaska, to the plankton rich and warmer waters of sanctuaries in Guerrero Negro, San Ignacio and Bahía Magdalena, in addition to the Humpbacks who continue their journey to the Los Cabos coast line.
Right in front of the beaches of this tourist destination it's possible to meet up close with these majestic marine mammals.
Megan Sinus, Minneapolis, Minnesota
"It was really great, we watched a whale mom and her little offspring and how she taught her calf how to jump. It was a great experience"
One of the most common questions is, why do whales jump over the surface of the sea, to begin with?
Miguel Ángel Noriega, Tourist Services Provider
"One of the hypotheses is, they clean their skin when they fall and make the splash in the water, all their skin, dead skin and crustaceans that sticks to them, so they cleanse their skin…"
Visitors who go out to see the whales, can also enjoy other species in the area.
Miguel Angel Noriega, Tourist Services Provider
"The most common whales to see at this time are Humpback and Gray whales. We have had sightings of Sperm Whales, also Killer Whales and have also seen Pilot Whales and many dolphins."
Ash Weldon, Tourist from the United Kingdom
"This was a really special trip for us and we came especially to see the whales here ... We have seen some whales and yes, some very playful ones".
Shane Weldon, Tourist from the United Kingdom
"Fantastic, yes, we've had the most incredible day, fantastic yes, we've seen lots of humps and it's absolutely wonderful."
Year after year studies are conducted to try to identify individuals.
Regina Domingo, Marine Biologist
"There is a way to identify them by observing the tail and fins, they are like our fingerprints."
According to the National Commission for Protected Natural Areas, to date but only considering two of the three sanctuaries; 1,025 individuals and 298 recent births have been registered, which represents a slight decrease in presence, but still counting.
Translation by Tony Perez