Art and Technology in San José del Cabo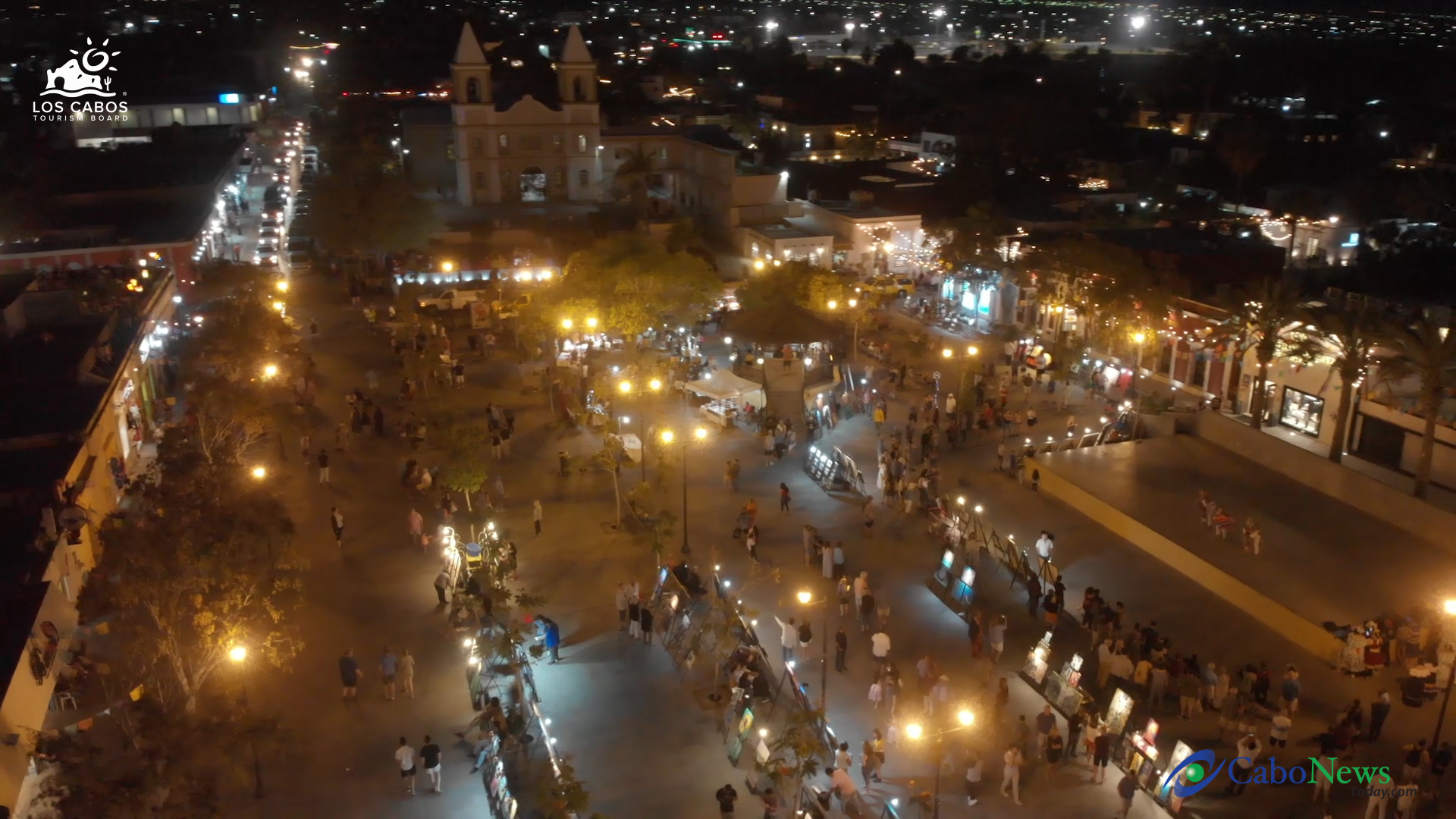 In the down town streets around the art galleries of San Jose del Cabo, Baja California Sur, there's a very different feeling in the air since now any visitor can interact with the art shown.
Iván Guaderrama, Artist: "... a few years ago I wanted people not only to see the work, but also to be able to interact so it could be a part of them. Then I went back to school and studied programming language, development and technology and now we combine robotics and art ... This is the only gallery where they can play them ... "
Interesting fact is that you combine three of the five senses at the same time. You can see, touch and listen.
Iván Guaderrama Artist: "... what we do is use peoples metabolism to generate musical notes, then depending on who plays the work, it generates different sound notes. …let me show you, you will play it, I'm going to touch it, and when we touch each other we generate the musical notes. "
Iván Guaderrama Artist: "... I programmed parts of the songs and the sounds of the whales and other songs that I programmed, when people touch the work, those sounds are triggered ..."
Also there are paintings that come to life through an application that is downloaded to the mobile device or a tablet.
Iván Guaderrama Artist: "... They point towards the art and listen to a message, a message that appears, and a message that we want to share, take a look and let's see others ..."
Judi Ravis, from Washington: "This is incredible, I've never seen anything like it before, it has a positive message, I like it because it transcends generations ..., but the technology of the angel coming out of the picture is incredible, I've never seen anything similar…"
Iván Guaderrama, Artist: "...The Technology is called Augmented Reality, it has existed for more than 15 years, we just started to combine it with art ... most of it is in English because it's part of our mission to share a message and since those who visit us are foreigners ..."
The interesting thing is not only the art in itself but the interaction combined with a technology that can be seen, felt and heard.
Translation by Tony Perez Dillon