Cabo News & Updates 2016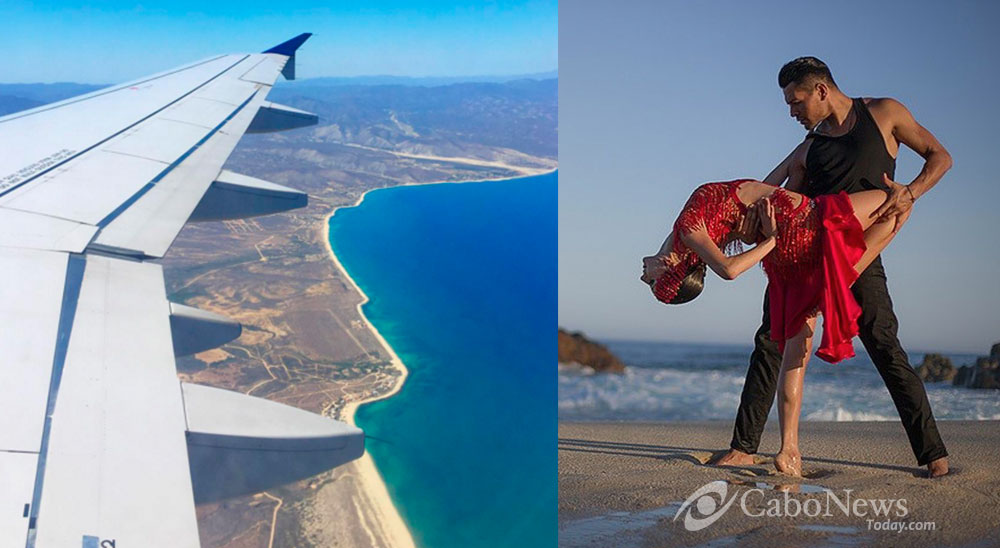 Los Cabos continues to experience unprecedented growth as Mexico's premier tourism destination. Holy Week and the Easter holiday break were as popular as ever, with Los Cabos International Airport reporting more than 100,000 national and international tourists visited the Baja coast from March 18 through April 4.

Learn more about the incredible offerings in April and beyond awaiting you at our destination, and plan your spring and summer vacations on our coast.
Cabo News & Updates
The month of March saw the addition of flights from major airlines, including a new Aeromexico route between Cabo and Tijuana, making travel to the region more accessible than ever from the San Diego market. The flight will operate three times per week, transporting up to 50 passengers per flight, a total of 300 seats per week, starting on May 2nd. Aereo Calafia also added a new flight on March 20 between the destination and Guanajuato, connecting Los Cabos with San Miguel de Allende and surroundings.

A number of new hotels, resorts and dining attractions recently opened in the region; including La Biblioteca de Tequila at the Breathless Resort & Spa. The restaurant hosted its grand opening on March 26 and is the second local concept from internationally recognized Chef Richard Sandoval. La Biblioteca pairs cocktails with a deliciously created menu, including Latin American inspired dishes, and houses one of the largest collections of tequilas and agave spirits in the nation.

Additionally, Los Cabos was once again named one of the safest ports in the Miami Global Sea Trade.
Mark Your Calendars
April 22-24, 2016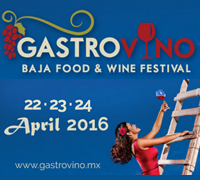 GastroVino Todos Santos
Enjoy wine, food and fun at the Gastrovino Festival in Todos Santos. The annual food & wine festival features the cuisine of Baja California Sur and the wine of Mexico. This year's festival will bring back the GastroTour, which includes a tour of participating restaurants offering wine and appetizer pairings. For more information visit: www.gastrovino.mx
April 30, 2016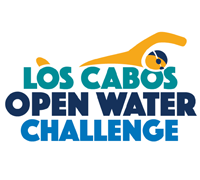 Los Cabos Open Water Challenge
The international open water, swim competition will take place in San Jose del Cabo, with four separate distance competitions throughout the day. Both men and women will compete in a variety of open water swim competitions, taking place at or between Playa Puerto Los Cabos and Playa Palmilla. For more information, visit: www.swimcabo.com
June 3-4, 2016
Gala de Danza
Los Cabos kicks off June with the 4th annual Gala of Dance or the "Gala de Danza." Bringing together some of the most renowned dancers from across the world to share the Pabellon Cultural Theater's stage, the gala will showcase over 14 numbers in a variety of dance genres. For more information, visit: www.galadedanza.com 
June 7-12, 2016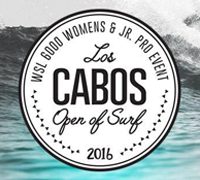 Los Cabos Open of Surf
Also in June, the destination welcomes the 4th annual Los Cabos Open of Surf, one of the largest surf and music festival in Mexico and Latin America. Takes place along Costa Azul's famous Zippers Beach, and will serve as the site of one of the world's most prestigious surf competitions. The Los Cabos Open of Surf is a WSL Women's Q6000 as well as a WSL Men's and Women's Pro Junior event. For more information visit: www.loscabosopenofsurf.com
June 23-26, 2016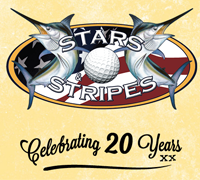 Stars and Stripes 
Fishing and golf enthusiasts are encouraged to participate in the 20th Annual Stars & Stripes Tournament. The four-day event combines spectacular deep-sea fishing and golf on Los Cabos finest courses with beautiful accommodations and top-notch musical entertainment. Since its inception in 1996, the tournament has raised and donated more than $20 million to charity. For more information visit: www.starsandstripestournament.com 
Cabo This Season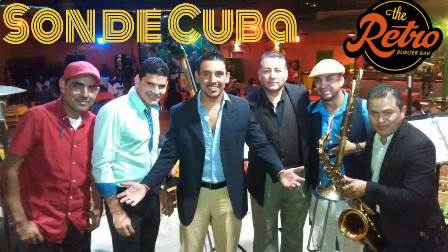 Salsa Dancing at Retro Burger Bar

Found in the downtown region of San Jose del Cabo, Retro Burger Bar has quickly become a hotspot for tourists and locals alike. Stop by in a Saturday for live salsa music and learn new moves from an on-site instructor. For more information, please visit:
www.facebook.com/retroburgerbar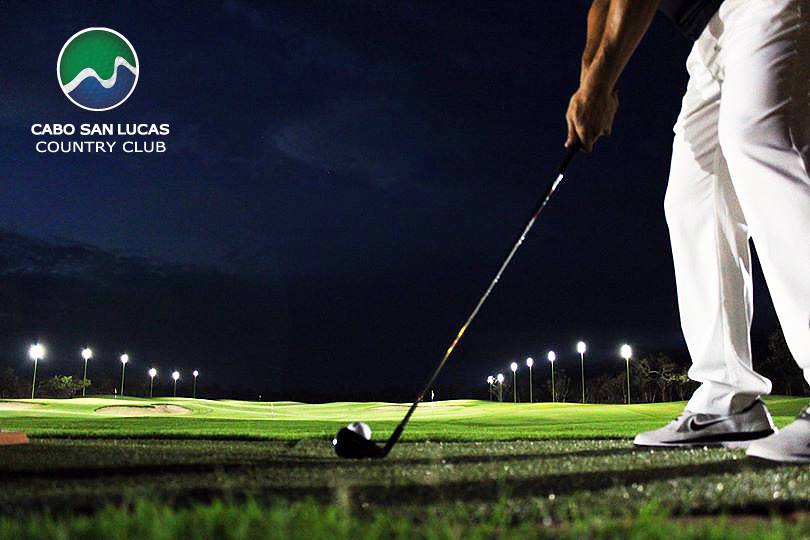 Night Golf at the Country Club Golf Course

Try your hand at night golfing at the Cabo San Lucas Country Club Monday through Saturdays from 8-11 p.m., and enjoy a fun evening under the stars. A lit driving range, putting green with targets and 16 hitting stations are open late, along with full bar and restaurant services. For more information please visit:
www.cabocountry.com
Did you know?
The Gala de Danza has become the heart of culture and art in Cabo San Lucas. Since 2013, Founder & Director Christina Lyon has brought together artists from all over the globe to enrich the lives of young dancers and the local community. Lyon spends a majority of her time scouting for dancers around the world from different companies, competitions and even the internet. This year's 4th annual event will gather dancers, choreographers and musicians from 15 different countries, which will grace the stage at the Pabellon Cultural de la Republica. On April 7, the Gala de Danza hosted a cocktail party in support of the event and raffled off tickets for the June performance.
Performing at this year's event will be Sophia Lucia, a well-known 13-year-old dance prodigy who's been featured in the likes of 'Dancing with the Stars,' and 'So You Think You Can Dance' among others. The highlight of the event will be a performance by local resident Mariana Carrillo, who will display her techniques honed while studying under Lyon as well as the Southland Ballet in California. The Gala de Danza is the only performance in the world to combine dancers from different ballet schools, contemporary Latin dance and ballroom dance performers. Schools participating include the American Ballet Theater, Bolshoi, Mariinsky Ballet, the Bavarian and State Ballet. A major collaboration between Youth America Grand Prix, Danza Tellez and Project Protégé will also grace the stage.
For more information on this year's event visit: www.galadedanza.com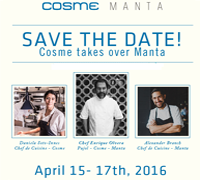 Cosme x Manta April 15-17
Renowned Chef Enrique Olvera brought together his talented Chefs de Cuisine Daniela Soto-Innes of Cosme in NYC, and Alexander Branch of Manta in Los Cabos for a one time only collaboration. Hosted at The Cape, a Thompson Hotel in Cabo San Lucas, where guests enjoyed a selection of the trio's signature seafood and Mexican cuisine. For more information, visit: http://bit.ly/1SecS3y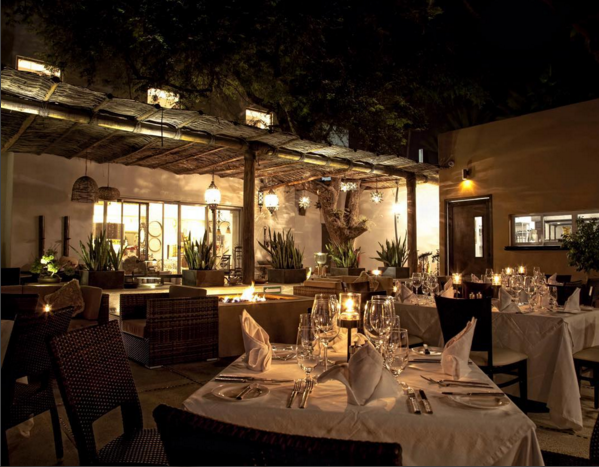 La Patrona at San Jose del Cabo
Relax and enjoy an unforgettable dining experience with co-workers, friends and loved ones around La Patrona's mesmerizing fire pit and sultry bar. By day, come for casual dining influenced by the regional cuisine.  For more info visit: www.lapatronafinedining.com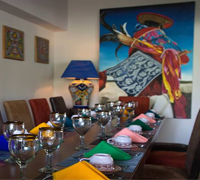 Tenangos at The Shoppes at Palmilla
Tenangos is the newest spot at The Shoppes at Palmilla. Luxury and comfort blend together to deliver authentic, Mexican gourmet cuisine. Tenangos uses only the best hand picked local ingredients and the ancient recipes found all over Mexico. Owner and Chef, Liana H. Tur puts it all together with one goal in mind: for guests to have a full experience of what Mexico has to offer. For more info visit: http://bit.ly/1MsITlY