Great success during the 6th. International Marketing and Sales Forum by ASUDESTICO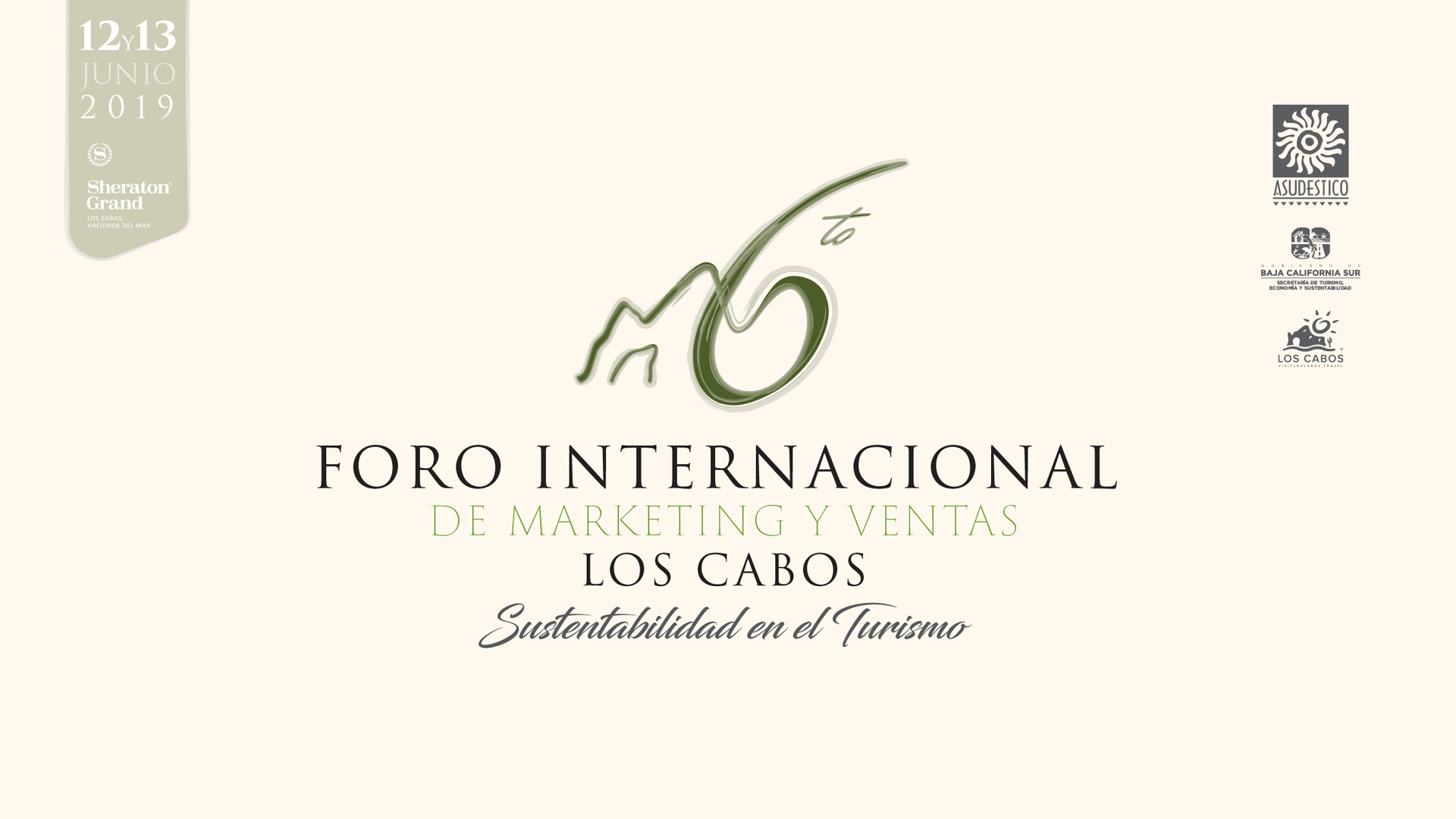 The Sixth International Marketing and Sales Forum by the Sudcalifornian Association of Timeshare Developers (ASUDESTICO) was held with great success at Sheraton Grand Los Cabos Hacienda del Mar.
With the representation of the Governor of Baja California Sur, Carlos Mendoza Davos, the head of the Ministry of Tourism, Economy and Sustainability, Luis H. Araiza, cut the symbolic inaugural ribbon in company of organizers Eduardo Flores and Javier Olivares as well as the President of the Hotel Association Paloma Palacios, Rodrigo Esponda Director of FITURCA, Yolanda Razo, Dean of the University of the Gulf of California and Mauricio Salicrupt, of the Hotel Association of Los Cabos.
Among the speakers who kicked off the event were the publicist Roberto Gaudelli, the representatives of the main events that will take place this year in Los Cabos (Bisbee, ATP 250, The International Film Festival and Sabor a Cabo); also included the presence of the Mexican World Champion of Racquetball Paola Longoria and Benito Bermúdez, Regional Director for the Northwest of the Commission of Natural Protected Areas, and with the theme "Tourism with Purpose"; the renowned Spanish Turistero Rafael Fuentes with the theme Tourism Sustainability in Spain: Theory or Reality ?;
The outstanding writer on economics Luis Pazos; Panel on Challenges and Opportunities in the Destination with Luis H. Araiza, State Secretary of Tourism, Economy and Sustainability, Mauricio Salicrup of the Holiday Inn Express Hotel, Gonzalo Franyutti, President of the Association of Real Estate Tourists of Los Cabos, Ricardo Orozco of the Solmar Group and Eduardo Flores del Desarrollo Solaz and also participated in this series of conferences was David Nour, expert in the tourism industry in the United States with the theme "Disruption: Your journey from now on".
Concluding with the renowned and outstanding writer with 16 books under her belt and host of radio programs, Gaby Vargas with the theme "Energy, your power".
More than 700 people from the timeshare industry attend this important event where they are updated with many different themes that revolve around Sustainability in Tourism.
Translation by Tony Perez Dillon