Los Cabos receives first direct flight from Washington, D.C.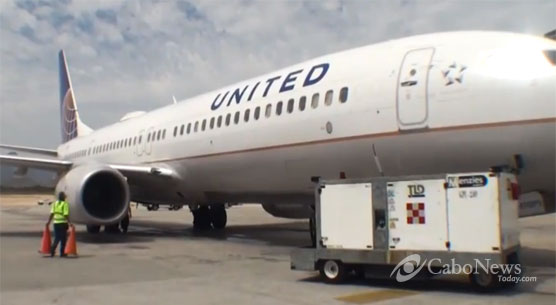 This Saturday the first United Airlines flight from Washington, D.C. landed, initiating a new weekly route to this tourist destination. The Boeing 737 arrived with more than 140 passengers, bringing important tourism from the East of the United States. With this flight, United Airlines increases its operation to Los Cabos in addition to Houston, Denver, New York, Los Angeles, Chicago and San Francisco, adding more than 400,000 passengers annually. Inserts of tourists (3 or 4 pax + Captain): The first visitors from Washington were welcomed by tourist authorities in Baja California Sur, along with hoteliers, tourism services, suppliers and Los Cabos Tourism Board staff.
Insert-Luis Palacios, Director commercial FITURCA: "... With the new connectivity programs the growth of visitors to this tourist destination has been remarkable, breaking records the first month of 2015, and it is expected to continue to rise through the rest of the season. Los Cabos is on track to beat its 2014 numbers (roughly 1.6 million tourists) by 10%. According to FITURCA, Los Cabos has recovered nearly 90% of hotel occupancy and during December 2014 was 7% more compared to December 2013.