More than 300 swimmers in Los Cabos Open Water Challenge III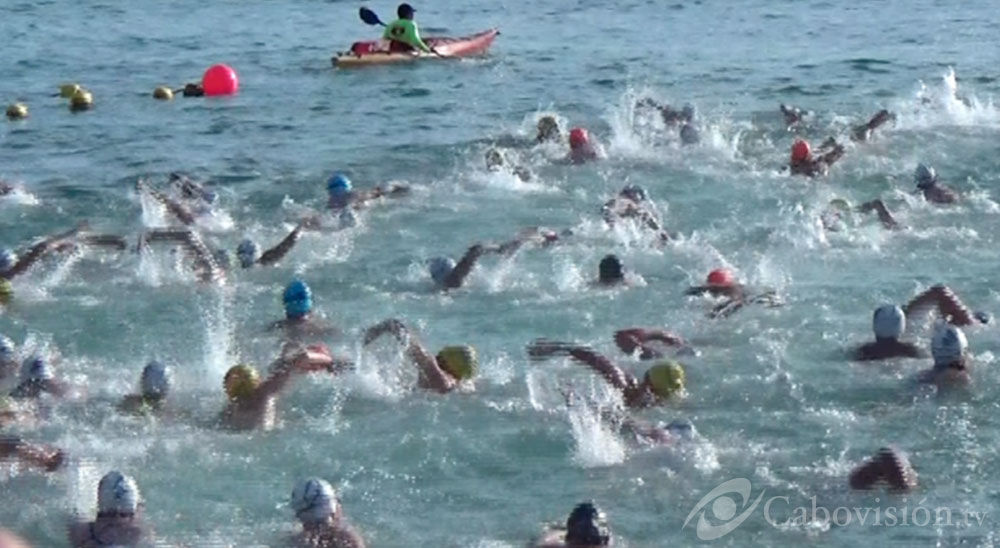 With the participation of more than 350 national and international swimmers and with poor sea conditions, the third edition of the Los Cabos Open Water Challenge recently It has been made.
The competition was dedicated to Nora Toledano, one of the most emblematic open sea swimmers at international level.
Insert Nora Toledano: For my has a meaning very, very special, receive this tribute and an excellent setting, a beautiful sea, the truth tomorrow we will be sharing all strokes doing what we like more
Enthusiastic newts from different parts of Mexico and other countries gathered in Los Cabos.
Insert Diego Rivas: They come from the interior of the Mexican Republic, come from the Mexico City, come from Puebla, come from Estado de Mexico, Monterrey, come from Merida, come from Cancun, come from Villahermosa, come from Sinaloa, come from La Paz, come from Ensenada, Panama, and a Costa Rica.
Insert Emily: I learned about this event and I thought it was fun sign me up, so far I like everything
Insert women of Costa Rica: is super cute
Insert Mexico City man: Looks difficult the exit, it is good
Insert man from Los Mochis: it's precious here, very nice ambience
Insert pelon man: the ideal would be to do under 2 hours
The competition was divided into various categories:
Bite of Diego Rivas: in total there are 35 people to 14 kms., 150 people at 7 kms., 14 relay, they are 28 people, and 70 for 2 kms.
In addition, participated 75 children who swam 150 and 300 meters.
Due to the sea that generated intense waves from the day before, the exit was planned at Puerto Los Cabos, had to move to Palmilla beach complicating the logistics and the kayaks, stand up paddle boards, watercraft and other vessels for safety and support had to move on time to give the output at 8:00 at the morning.
One of the teams of Los Cabos with more swimmers was the Many González who trains 36 swimmers:
Bite of Many González: much enthusiasm, I think everyone are happy, excited, as good sunshine, the conditions at the open ocean they are very good, there is no air as expected, with good training and good attitude and very good the..., intentions to do the best role in this event
All the swimmers who arrived to the finish were recognized with a medal.
The competition, despite the difficulties that triggered the waves, was an extraordinary family atmosphere and great sports fellowship.
VER VIDEO:
MORE PHOTOS: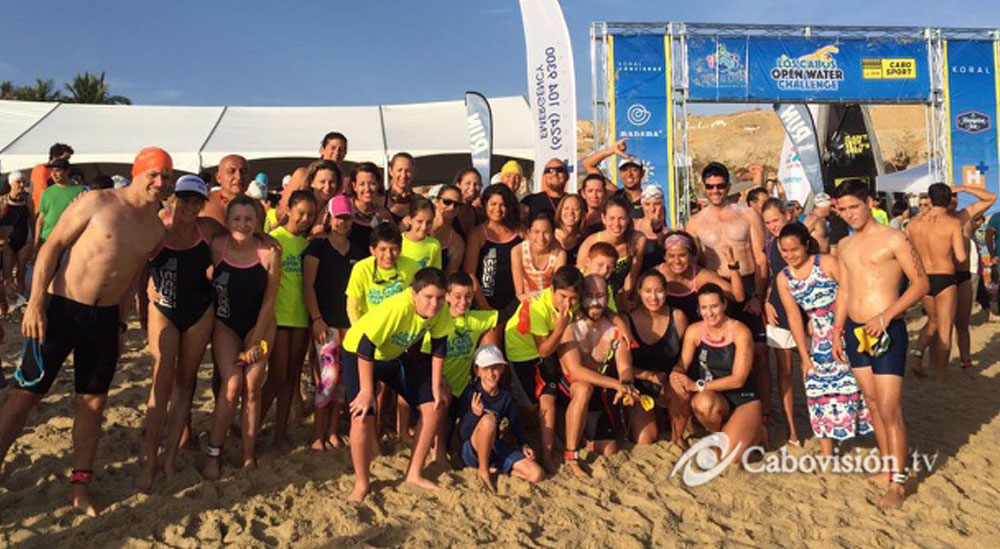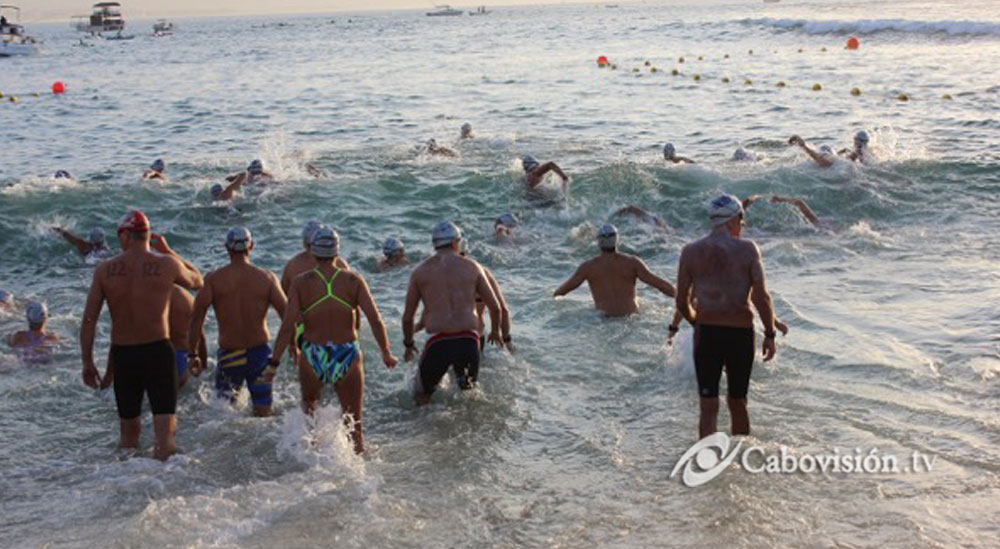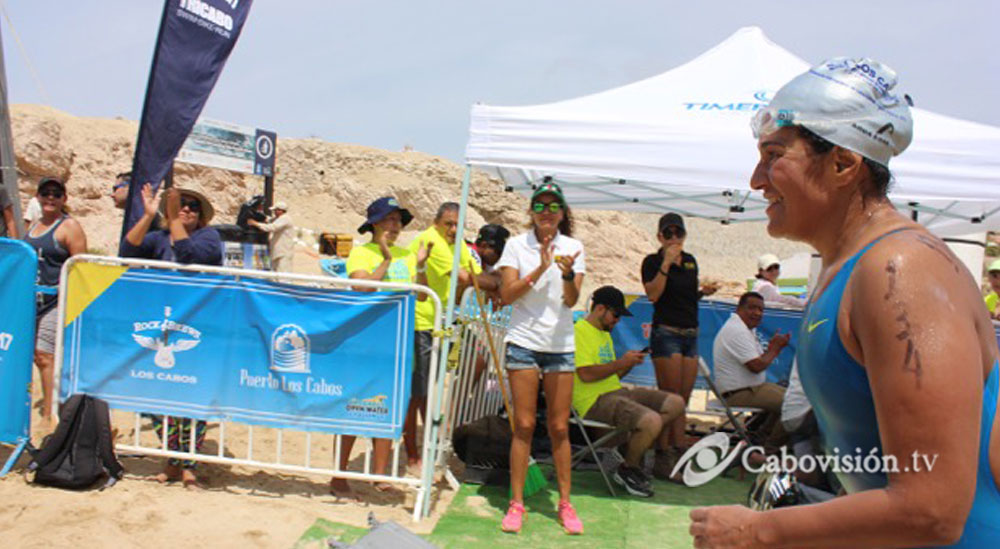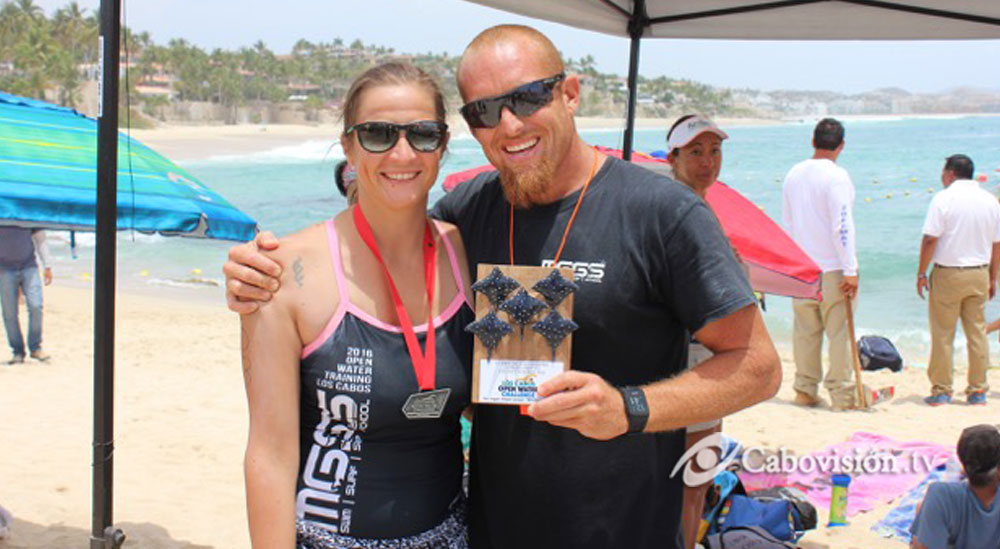 <images/2016/jun/23jun/open_water/pen2.jpg" alt="pen1 cabovision" />