Los Cabos Open Golf Tournament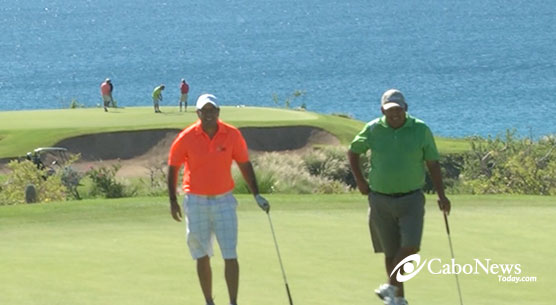 The Los Cabos Open started October 17th an lasted through the 19th, a two-day tournament played at two spectacular golf courses in Los Cabos. The famous Palmilla Golf course, first Jack Nicklaus Signature Design in Latin America, and Puerto Los Cabos, consisting of 9 holes designed by Greg Norman and 9 holes designed by Jack Nicklaus.
This event also included two rounds of golf, three social events held at the best restaurants in Los Cabos, and the opportunity to win $4,000 USD in prizes. The final award celebration took place at De Cortez Restaurant located in The Sheraton Hacienda del Mar Golf and Spa Resort with live music by The Twins and a delicious sample of some of the Chefs' favorite hors d'oeuvres available for the contestants to sample.
"The tournament was fun, the golf courses were very nice; the weather was perfect. It's been a lot of fun, I had a great time. This is my second time in Cabo. I plan on coming back soon"
Omar Martinez, organizer of the Los Cabos Open:
"It's all about promoting Los Cabos as a destination. We all know Los Cabos is a Mecca of golf in Mexico. We want to show the world what we have to offer. The best designed golf courses and the best hotels and restaurants".