A special interview with Jack Nicklaus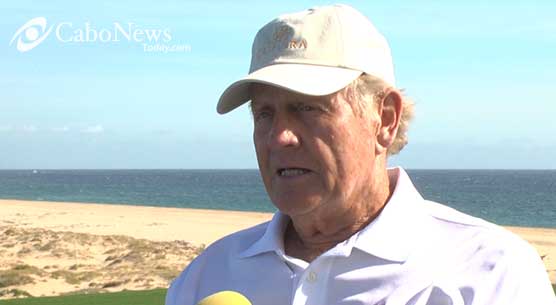 Jack William Nicklaus nicknamed "The Golden Bear", is an American professional golfer. He is widely regarded as the most accomplished professional golfer of all time, winning a total of 18 career major championships, while producing 19 second place and 9 third place finishes in them, over a span of 25 years. Nicklaus focused on the major championships (Masters Tournament, U.S. Open, Open Championship, and PGA Championship), and played a selective schedule of regular PGA Tour events, yet still finished with 73 victories, third on the all-time list.
Nicklaus Design, the global golf course design firm founded by golf legend Jack Nicklaus, is widely regarded as the world's leading design firm.
With a philosophy of working closely with clients, enhancing the natural environment, and creating courses that are both challenging and enjoyable for players of all levels, the company has close to 380 courses open for play in 36 countries and 39 states. Of those golf courses, Jack Nicklaus has been involved in the design of 290 courses.
At least 70 Nicklaus Design courses have been ranked by major industry publications like Golf Digest, Golfweek, GOLF Magazine and Travel and Leisure Golf, in various national or international Top-100 lists, and no fewer than 100 Nicklaus Design courses have hosted a combined total of over 750 professional golf tournaments worldwide or significant national amateur championships including events on the PGA Tour, the Champions Tour, the LPGA Tour and the Web.com Tour, among others.
Nicklaus Design currently has more than 45 golf courses under construction and projects under development in 24 different countries.
Jack Nicklaus and Nicklaus Design also have been credited for elevating and enhancing the relationship between golf and luxury home communities. Since independent research began in the early 1990s, communities that feature a Jack Nicklaus-designed golf course as an amenity have resulted in the highest real estate value, the highest average home price, and the greatest velocity of home and lot sales. The survey also included the impact on membership fees, annual dues and greens fees. When all data was combined, a "net present value" was determined for each golf course designer, and Jack Nicklaus was the overall and overwhelming No. 1 choice.
With the name Nicklaus behind a golf course, its value is enhanced tremendously. And that value will only grow with time.