Nearly 1,800 Runners Participated in the 2016 Los Cabos International Half Marathon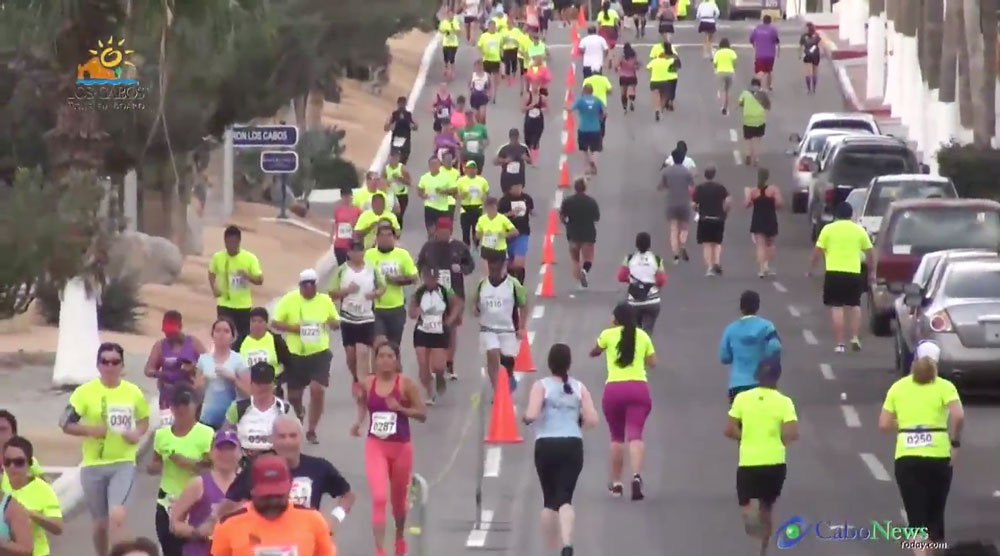 For the third year consecutive year the Los Cabos International Half Marathon started and finished in the center of San José del Cabo. Close to 1800 athletes of all categories from 5 to 80 years old participated in this year's races. The competition attracted a large audience of international tourists, runner's families and friends as well as a strong local following.
The starting signal was given promptly at 7:00am on the esplanade in front of the Municipal Building of Los Cabos. In addition to the 21 km runners, there were separate races for 5 and 3 kilometers participants including kids.
Blanca Madrid, Buckley, Director Los Cabos Half Marathon commented that: "We are very proud of the participation we had in this year's event. Over a thousand people came from outside Baja Sur. We had a group of 500 athletes coming from the United States as the result of promotional efforts we conducted in Chicago, Seattle, Los Angeles as well as key markets in Mexico, such as Oaxaca, Puebla, Veracruz and of course to Mexico City."
Half Marathon winners in the women's competition were: Genoveva Jelagat, from Kenya, Alex de la Huerta and Lindsay Beaver. In the boy's division, fist place went to Elisha Korir of Kenya, followed by Alejandro Garcia and Louis Moreau.
The first three places in the men's 5km category were: Abraham Noguez, Luis Fernando Garcia; and the Girls division the top finishers were: Daniela Gomez, Brenda Villazana and Yasvet Ontiveros.
The delivery of the awards, prizes and trophies was headed by the municipal authorities representatives, who recognized the effort and dedication of all the competitors and also acknowledged the categories of children, youth, masters and veterans in 5km, 21km.
Ruben Reachi, Director of the Los Cabos Torurism Board, which was one of the main sponsors of the event, commented in an interview with Cabovision that he was: "Very happy because it was an opportunity to combine a local sporting event with international sports tourism. More and more people inside Mexico, the United States, Canada and other countries are traveling for their special sports and recreational interests. With writers and editors from media like Runner's World and ESPN the event is now attracting worldwide attention."
National and international representatives of the athletics industry also attended this year's event. Bart Yasso, an accomplished long-distance athlete and editor of Runner's World USA and Mexican long-distance specialist, Araiz Arriola, and editor of Women's Health Mexico were also in attendance. Additional media covering the event included ESPN, Cabo News Today, the local radio station Cabo Mil and others.
Watch Video: