Great succes the 1st. Abierto Mexicano de Tennis ATP 250 at Los Cabos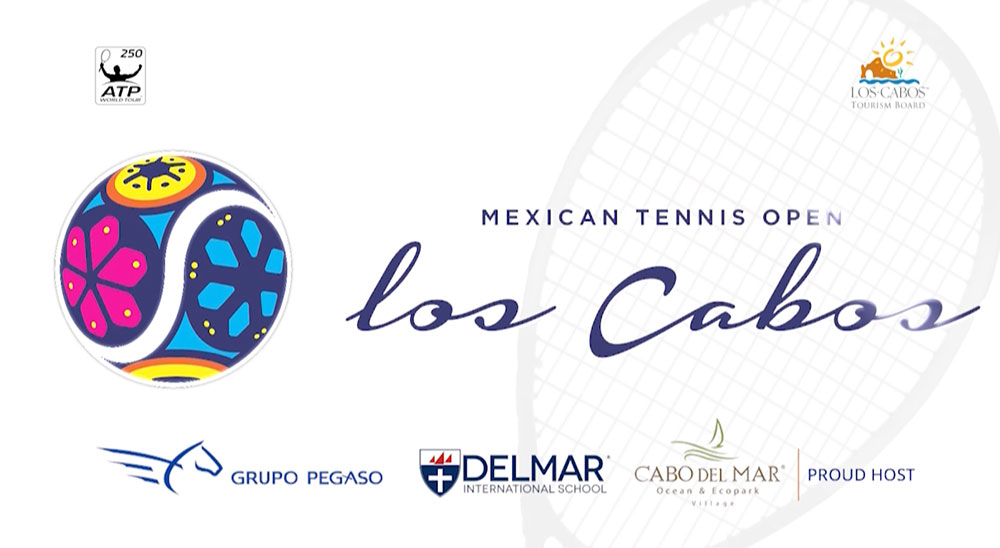 With the participation of 28 of the best tennis players on the planet, scoring for the worlds professional ranking, The first annual Mexican Open ATP 250 in Los Cabos was a great success.
Taking place from August 8th to 13 in Cabo del Mar, a premier luxury resort located just outside of Cabo San Lucas, where the impressive development of the world class tennis complex exceeded expectations.
Renata Burillo, Board Mexican Tenis: Went to Puerto Vallarta, went to many beaches and important tourist destinations in the country, and the truth is in Cabo opened the doors, the Goverment supported us and we find a very important support
José Antonio Fernández Geoffrey, Dir. ATP 250 Los Cabos: Worked in a barbaric infraestructura to bring many materials from outside the country and many others at the national level, finally was a work in wich were nearly to 600 people who were working day and night for this event
In order to host the sanctioned world ranking ATP 250 event in Los Cabos, full compliance with all policies and strict guidelines were followed.
José Antonio Fernández Geoffrey, Dir. ATP 250 Los Cabos: Is like FIFA, and the FIFA has protocols, some guidelines and a few standars at the international level to be followed, all this 61 tournaments that are part of this tour we have to adapt ourselves to them and meet them
Having to design, construct and adapt different areas for the creation of an integrated center, where in addition to enjoying the best tennis in the world, the entertainment, shopping and dinning areas were the perfect setting and complimented the impressive sporting arena.
José Antonio Fernández Geoffrey, Dir. ATP 250 Los Cabos: We have a plataform thas was made to parking where we have more tan 800, 900 parking spaces, we have a stadium of 3,500 people, we have 4 courts additional and a grand stand with capacity for 600, and we have a comercial area where daily we have recived about 2,500 people
Before, during and after the matches the onsite bars and restaurants was where the off court action was found.
With large screen tv's the crowd had upfront viewing , enjoyed live music, all in a family friendly atmosphere.
Mauricio Montes de Oca, Assistant: It is a very important event in a matter of broadcasting for this destination and also instilled a lot the development of sport for children and all the people who lived here, seems to me excellent there are this things
Sofía Rojas, Assistant: Is really cool. I have been fascinated, I am delighted, everything is amazing, I imagined it much simple and I was surprised, is very well organized, very cool
Michael Jodan, Assistant: The event I belive that I never been in a sporting event like this, I like it alot, I feel to be the first year that make at Los Cabos is very good organized
Genaro Ruíz, Secretary of Tourism of Baja California Sur: You can see this family environment we have here, we have seen throughout this week various meerings we have had no doubt good the fisrt tournament the first opportunity that arises here in Los Cabos, is very successful numbers this is shown.
VIDEO:

PHOTO GALLERY: