The First Tri Cabo Kids Race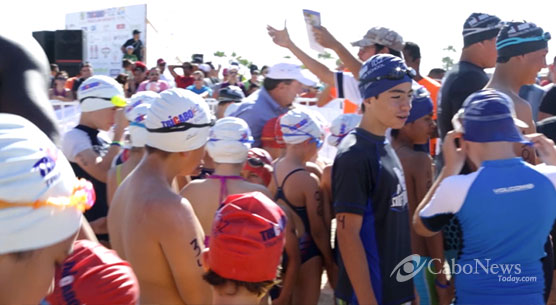 On March 29, prior to the Los Cabos Ironman race, Cabo hosted a family friendly event, the first international TRI CABO kids race to celebrate the Ironman ambience with an event specifically tailored to children from ages 6 to 14.
The TRI-CABO kids race was held at the Hotel El Ganzo Beach Club, located within the Puerto Los Cabos Marina in San Jose del Cabo. The TRI-CABO race was set up with all the security and logistics to help create a true race environment for children participating as well as for the spectators.
There were several categories for the children. Swimming from 50 to 300m distance. 2 to 8km in bicycling, and 500m to a mile in running. Many parents and organizers were initially inspired to put together this event for kids by watching and participating in Ironman Los Cabos.
For athletes and parents who want to interest their children in sports and in a healthy lifestyle, participating in these types of events is a perfect guideline for our children's future.