Bisbee's Fishing Tournament 2014 in Los Cabos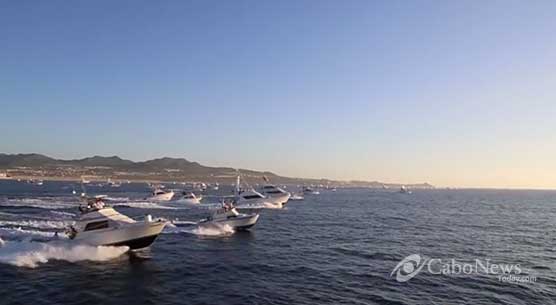 Los Cabos, BCS. (Wednesday, October 22nd)
Early morning at 8am 130 vessels started the 34th Bisbee's Fishing Tournament 2014 according to Clicerio Mercado, general coordinator of this famous international tournament. Teams from the United States, Japan, Mexico and other countries are competing to win more than $ 2.2 million.
In 2013 there were 106 boats competing and this year that number was exceeded by almost 30 boats. It's going to be 3 days of fishing starting today. New rules for the teams this year established that the scales open at 2 pm and will close at 9 pm, unlike other times it closed if a marlin had beenanzueleado and giving the team time to bring it to the dock.
People participating that day were the federal tourism secretary, Salvador Sánchez, state tourism secretary Ruben Reachi, the state secretary of fishing Fernando Garcia, and the mayor of Los Cabos Antonio Montaño Agúndez.