Bisbee's Final Award Ceremony 2014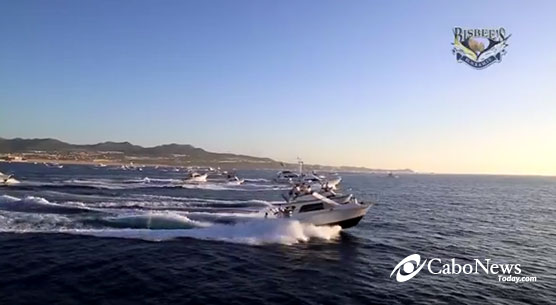 October 26, 2014; Cabo San Lucas, Baja California Sur:
As the World's Richest Fishing Tournament, the Bisbee's Black & Blue, presented by IGY Marinas, did hand out a whopping of $2 million dollars in cash prizes at the awards celebration Saturday night. But the real winners are a local orphanage for boys, as well as the citizens of Los Cabos.
After Hurricane Odile slammed ashore last month and caused widespread damage, 125 teams heeded the call to fish anyway and came to town to help jump-start the vital economic recovery.
Team Casa Hogar was the top winner this year. The 10 anglers and crew were fishing on behalf of the local non-profit organization that provides food, shelter and education to under-privileged Los Cabos boys. Angler Omar Castaneda scored the win after landing the biggest qualifying fish of the tournament, a 385-pound blue marlin. That fish took the overall team prize, tournament jackpot, top captain award (Capt. Ernie Cossio) and the Day Two $500 Daily Jackpot. The team is donating the $258,325 winnings to Casa Hogar.
In typical Black & Blue fashion, Sporty Game, entered across the board in all daily jackpot categories, waited until the final day to bring in the million-dollar fish. Carlos Cervontes whipped the 337-pound blue marlin in 18 minutes. That catch earned owner/captain Dan Lewis and the team a whooping payout of $1.682 million for second place in all team awards and the dailies. Lewis has been fishing the B&B since 2000. Sporty Game's catch this year represents the 12th time a team has earned more than one million dollars in the tournament's 34-year history.
Angler Dennis Bartos and Team Survivor are not going home empty-handed. Their blue marlin, tipping the scales at 328 pounds, earned a check for $42,187 for third place. Rounding out the top five, Baja Banditos pocketed $11,250 for a 320-pound blue, while Tepeyacos took fifth with a 304-pounder, good for $7,500.