Bisbee´s Tournament 2016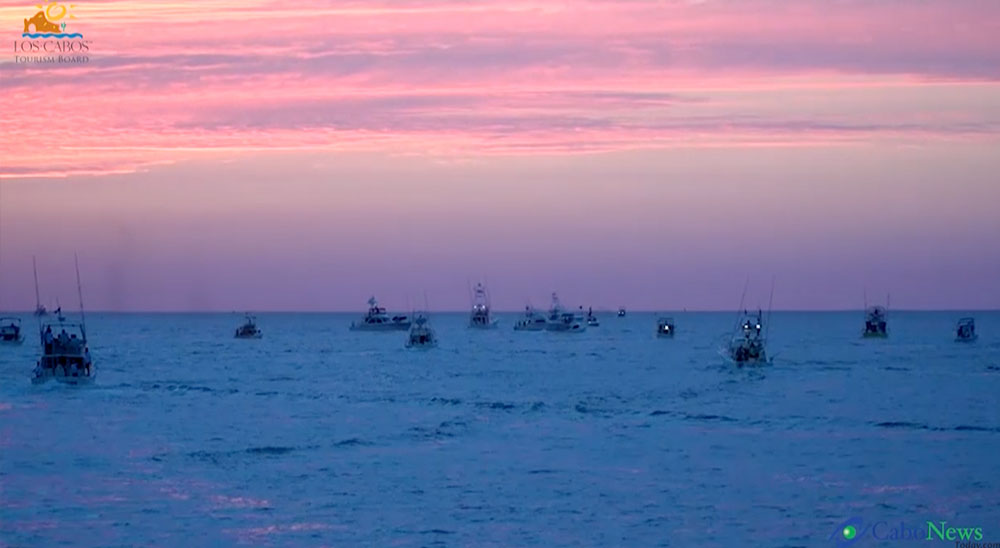 In Los Cabos, Baja California Sur began the (36th) edition of Bisbee black and blue sport fishing tournament considered to be the largest prize purse in the world of fishing with over 3.5 million dollars in prizes.
Nearly a thousand anglers from all five continents gathered to form 122 teams who participated in this edition of the three day fishing competition.
Joseph Holding of Colorado, angler:
(translation) "this Bisbee's is wonderful, we are doing incredible, and I hope that we win today..." It is the largest team, we are 14... The team is called Squisher".
The rules of the tournament only allow the capture of black and blue marlin of over 300 pounds in weight.
Paul Caire and Beto Perez Cantu (CDMX) anglers:
" We hooked a Marlin and released it because it didn´t reach the  minimum 300 pounds,  but today we´re going for the big one, I hope you will see us latter today at the scale. Cabo is a wonderful place, everything so well organized, it´s incredible, great fishing during this excellent tournament."
Karim Quintero, angler:
"Yesterday we released two marlins , they were both near  the 300 pounds limit,  but they wouldn´t qualify".
Jerry Slucca, angler
I-m going to be back next year and the years after that  bringing other people. Awesome  tournament.
Walter Neil , Angler
They love it, great all this friendly competition and a lot of great people coming out, we had a blast; if you enjoy fishing this is a great event, every one come out here get involved if you like to fish.
Collin McDoogle, angler
  It was great tournament , we´re really  happy to be here in Cabo San Lucas and hope to do it again next year.
This tournament promotes catch and release of  younger specimens while the action is all captured on video.   
The scale located at the Cabo San Lucas marina opens at two o'clock in the afternoon. The tournament ends on Saturday with a spectacular awards dinner.
At the end of the most important  fishing tournament worldwide, the  estimated economic impact on Los Cabos is of approximately twelve million dollars.