Fifth Annual Bodyboard Tournament at La Curva 2014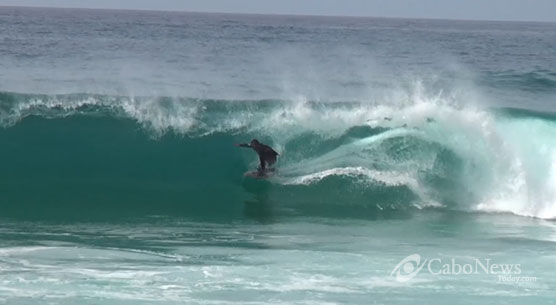 This past 24th through the 26th of January, the 5th annual body-board tournament took place in San Jose del Cabo at the well-known surf point La Curva. Many local talents got together and showed off their skills.
One of the local talents that participated, Marco Antonio Navarret, states: "this is an awesome event, the best we have in its category, with great waves today. It's a difficult tournament. The competitors are all very good."
The weather, the waves, and the talented body-board competitors made this event one to remember. Dtephan Miller, one of the competition judges, said: "we have some of the top local and national competitors in this tournament. We have a lot of local talent. It's always great to have these events for the people of Los Cabos and to attract attention to others in this sport."
Kai Lowe, surf competitor:. "I am one of the finalists and I am just waiting for the final heat, a lot of heavy barrels, great waves--it's fun! Great competitors!..."