Experience nature's majesty in Los Cabos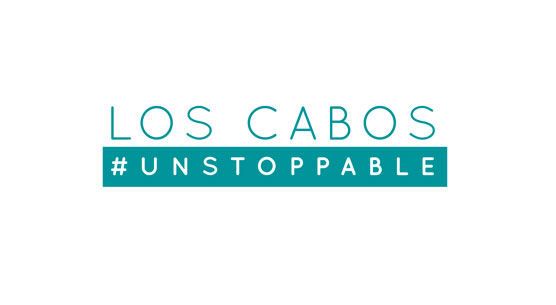 Whale Watching Season Commences at the Tip of the Baja Peninsula
Los Cabos, Mexico (December 11, 2014) - Each year in early winter, one of nature's most delightful signs of seasonal change occurs - the migration of hundreds of whales from the frigid waters of the arctic to the warm, calm waters surrounding the Baja Peninsula. And, from December - March, there is no better place to view such a spectacular event than the beaches of Los Cabos.
The whales make their way south at an average speed of four miles per hour and complete the 12,000-mile migration by mid-December, staying until late March when they repeat their journey. Ideal climate, shallow waters, salinity and abundant marine life make the bays and lagoons north of Los Cabos the perfect place for whales to birth and rear their young.
Of the 11 species of whales found worldwide, eight venture to the waters off Los Cabos, including minke, bryde, fin, sei, humpback, gray and blue. Of all migrating whales, 90 percent travel to Los Cabos. This six-month, round-trip sojourn is the longest trip made by any animal in the world.
There are several ways to observe these magnificent cetaceans in their natural habitat. Many local tour companies offer whale-watching trips aboard all-weather inflatable speedboats, ensuring a comfortable and educational ride while travelers learn about and experience these amazing creatures up close and personal. These family-friendly tour companies include Cabo Expeditions, Cabo Adventurers, and Sunrider:
•With Cabo Expeditions, tours include a maximum of 15 guests aboard the Zodiac inflatable boats, well known for their high performance and stability allowing for an easier interaction with the whales.
•Cabo Adventures' Whale Watching Photo Safari places passengers aboard the safe, high-speed, whale-friendly inflatable boats during which they will have the opportunity to listen to the musical serenade of the whales as they communicate underwater through the hydrophone listening technology.
•Sunrider combines the whale watching adventure with a fine dining experience while cruising the Sea of Cortez. Passengers can choose from an early breakfast, brunch or dinner whale-watching cruise.
For more information on whale watching in Los Cabos, please visit the official website of the destination at www.visitloscabos.travel.
Los Cabos, located at the tip of the 1,000-mile long Baja Peninsula, is home to award-winning hotels, resorts, championship golf courses, rejuvenating spas, world-class sport fishing, and was the host city for the G20 Summit of global leaders in 2012. With a unique landscape of dramatic desert and white sand beaches, Los Cabos is an exotic escape within easy reach of most U.S. and Canadian cities. For more information, images and videos from Los Cabos, please visit www.visitloscabos.travel, follow us on Twitter @LOSCABOSTOURISM and visit us on Facebook, YouTube, Pinterest and Instagram.